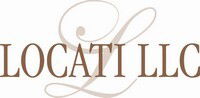 Weekly Auctions of Exceptional Items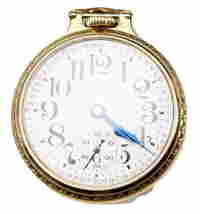 HAMILTON RAILWAY SPECIAL POCKET WATCH 992B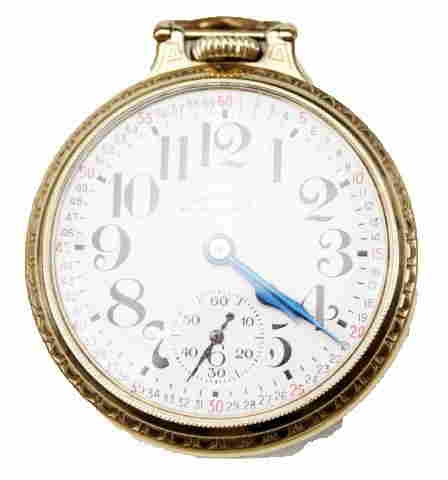 Lot 15571 Details
Description
HAMILTON RAILWAY SPECIAL POCKET WATCH 992B A Hamilton Railway Special open face pocket watch model 992B. Wadsworth 10K gold filled case, SN H610081. Hamilton Watch Co 21 jewel movement, adjusted 6 positions, SN C37961. Weight: 99g Size: 43mm dial Condition: VGC Lot: 15571
Condition
PLEASE NOTE: MANOR AUCTIONS RESERVES THE RIGHT TO REQUIRE A BIDDER TO PAY BY BANK WIRE. PLEASE CONTACT THE GALLERY IF YOU HAVE QUESTIONS PERTAINING TO THIS POLICY.

LIVE INTERNET BIDDERS - PLEASE BID QUICKLY ON AUCTION DAY AS THE AUCTIONEER SELLS AT A BRISK PACE (GENERALLY 80 LOTS / HOUR)

Please see Description field for condition report. Call the gallery directly with inquiries 850-523-3787.

Consign With Manor Auctions - Fine Art & Collectibles Auctioneer: consign@manorauctions.com

Contact Manor Auctions: service@manorauctions.com

Auction Location: Manor's Tallahassee Florida Gallery, 2415 N. Monroe St., Tallahassee FL 32303

Lot Viewing / Inspection: Friday, JULY 29th 10:00am to 9:00pm and 9:00am on sale day. Lot viewing takes place within the Tallahassee Auction Gallery. Lot viewing is also available by appointment.

Condition: Although best effort is made to adequately describe faults and issues, Manor Auctions strongly encourages in-person inspection of items by the bidder. Descriptive text regarding the condition of items / lots are for guidance only and should not be relied upon as statements of fact, and do not constitute a representation, warranty, or assumption of liability by Manor Auctions. Bidders should complete all due diligence they feel necessary prior to executing bids. As it pertains to condition, all lots are sold ""AS IS"". Manor Auctions does its best to accurately assess the condition of each lot.
VGC: Extremely good condition with no issues noted.
GC: Some sign of age or use is to be expected. Any issues would be defined in the description.
Other: Any other condition reports or issues will be defined within the description.

Authenticity : All single lots of coins, jewelry, diamonds & gems, named manufacturers, art, militaria and composition type / material in the description are guaranteed authentic. Bid with confidence.

Absentee Internet Bidders: Manor Auctions strongly encourages bidders to execute realistic absentee bids if they have a serious desire to successfully win the lot. LiveAuctioneers will bid incrementally on bidder's behalf, only to the next highest increment necessary to successfully win a bid on the lot. This means if an Internet bidder leaves an absentee bid of $1000 on a lot and competitive bidding for the lot stops at $650 - the Internet bidder wins the lot at $650. Leaving realistic absentee bids ensures bidders the opportunity to successfully bid on lots they desire to own.

Live Internet Bidders: Due to differing Internet connection speeds and the pace of the live auction, Manor Auctions strongly encourages bidders to bid quickly during the live auction. Lots are sold at an approximate rate of 70 - 80 per hour. Hesitation in executing a bid via live Internet bidding may result in a bidder losing the lot if the bid is not received quickly enough. Again, bidders please bid quickly and DO NOT HESITATE while bidding live during the auction. Once a lot closes - it WILL NOT be re-opened.

Thank you for visiting Manor Auctions
This Auction Proudly Brought To You By Manor Auctions, LLC | A business built on integrity, reliability and expertise - one customer at a time.
Shipping, Payment & Auction Policies
Ships from
Tallahassee, FL, United States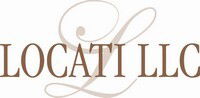 www.liveauctioneers.com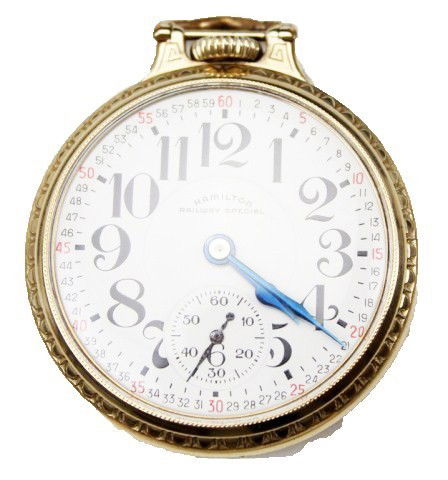 15571: HAMILTON RAILWAY SPECIAL POCKET WATCH 992B
Est.

$300

-

$500
•
Starting Price

$180
Fine Art, Jewelry & Collectibles Auction
Sat, Jul 30, 2011 10:00 AM EDT
Buyer's Premium 17.5%
Lot 15571 Details
Description
HAMILTON RAILWAY SPECIAL POCKET WATCH 992B A Hamilton Railway Special open face pocket watch model 992B. Wadsworth 10K gold filled case, SN H610081. Hamilton Watch Co 21 jewel movement, adjusted 6 positions, SN C37961. Weight: 99g Size: 43mm dial Condition: VGC Lot: 15571
Condition
<b>PLEASE NOTE: MANOR AUCTIONS RESERVES THE RIGHT TO REQUIRE A BIDDER TO PAY BY BANK WIRE. PLEASE CONTACT THE GALLERY IF YOU HAVE QUESTIONS PERTAINING TO THIS POLICY.</B><BR><BR><b>LIVE INTERNET BIDDERS - PLEASE BID QUICKLY ON AUCTION DAY AS THE AUCTIONEER SELLS AT A BRISK PACE (GENERALLY 80 LOTS / HOUR)</B><BR><BR> <b>Please see Description field for condition report. Call the gallery directly with inquiries 850-523-3787.</b> <br><br> <b>Consign With Manor Auctions - Fine Art & Collectibles Auctioneer:</b> consign@manorauctions.com <br><br> <b>Contact Manor Auctions:</b> service@manorauctions.com <br><br> <b>Auction Location: </b> Manor's Tallahassee Florida Gallery, 2415 N. Monroe St., Tallahassee FL 32303<br><br> <b>Lot Viewing / Inspection: </b>Friday, JULY 29th 10:00am to 9:00pm and 9:00am on sale day. Lot viewing takes place within the Tallahassee Auction Gallery. Lot viewing is also available by appointment.<br><br> <b>Condition:</b> Although best effort is made to adequately describe faults and issues, Manor Auctions strongly encourages in-person inspection of items by the bidder. Descriptive text regarding the condition of items / lots are for guidance only and should not be relied upon as statements of fact, and do not constitute a representation, warranty, or assumption of liability by Manor Auctions. Bidders should complete all due diligence they feel necessary prior to executing bids. As it pertains to condition, all lots are sold ""AS IS"". Manor Auctions does its best to accurately assess the condition of each lot.<br> <b>VGC:</b> Extremely good condition with no issues noted.<br> <b>GC:</b> Some sign of age or use is to be expected. Any issues would be defined in the description.<br> <b>Other:</b> Any other condition reports or issues will be defined within the description. <br><br> <b>Authenticity :</b> All single lots of coins, jewelry, diamonds & gems, named manufacturers, art, militaria and composition type / material in the description are guaranteed authentic. Bid with confidence. <br><br> <b>Absentee Internet Bidders:</b> Manor Auctions strongly encourages bidders to execute realistic absentee bids if they have a serious desire to successfully win the lot. LiveAuctioneers will bid incrementally on bidder's behalf, only to the next highest increment necessary to successfully win a bid on the lot. This means if an Internet bidder leaves an absentee bid of $1000 on a lot and competitive bidding for the lot stops at $650 - the Internet bidder wins the lot at $650. Leaving realistic absentee bids ensures bidders the opportunity to successfully bid on lots they desire to own.<br><br> <b>Live Internet Bidders:</b> Due to differing Internet connection speeds and the pace of the live auction, Manor Auctions strongly encourages bidders to <B>bid quickly</B> during the live auction. Lots are sold at an approximate rate of 70 - 80 per hour. Hesitation in executing a bid via live Internet bidding may result in a bidder losing the lot if the bid is not received quickly enough. Again, bidders please bid quickly and <B>DO NOT HESITATE </B>while bidding live during the auction. Once a lot closes - it WILL NOT be re-opened. <br><br> <center><i>Thank you for visiting Manor Auctions<br> This Auction Proudly Brought To You By Manor Auctions, LLC | A business built on integrity, reliability and expertise - one customer at a time.</i>
Contacts
Manor Auctions
(772) 217-2909
LiveAuctioneers Support
info@liveauctioneers.com