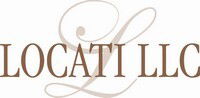 Weekly Auctions of Exceptional Items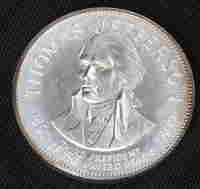 Thomas Jefferson 33.1gm. Sterling Silver President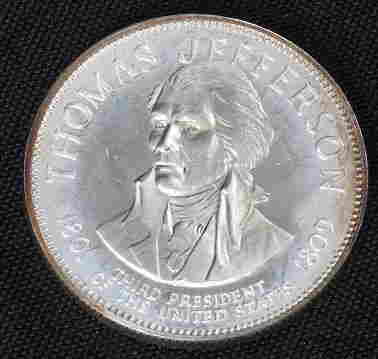 Lot 0267 Details
Description
Thomas Jefferson 33.1gm. Sterling Silver Presidents #34 - Franklin Mint American Presidents medal. Short biography reverse. Marked Sterling" reverse. Slightly larger than a silver dollar, little more than one troy ounce - weight 33.1 grams - Thank you for viewing this lot. We appreciate your business and support. Be sure to check out all of our future lots and auctions offered by Seized Assets Auctioneers!"
[removed] click to enlarge click to view more images
Thomas Jefferson 33.1gm. Sterling Silver Presidents #34
Condition Report: "Franklin Mint American Presidents medal. Short biography reverse. Marked "Sterling" reverse. Slightly larger than a silver dollar, little more than one troy ounce - weight 33.1 grams"
Description:
You are bidding on the following lot: Thomas Jefferson 33.1gm. Sterling Silver Presidents #34. We are always offering great deals on the highest-end and rarest of coins and currency. Look for Gold, Silver, Stock Certificates and much, much more.
Contact & Payment Info:
Phone: (805) 496-4969 x34
"Bid and invest with confidence when you purchase from Seized Assets Auctioneers."
Payment & Bidder Agreement
The following as amended by any posted notices or oral announcements during the sale, constitutes the entire terms and conditions on which property listed in the catalogue shall be offered for sale or sold by SEIZED ASSETS AUCTIONEERS. (SAA) By bidding at an auction, whether in person or by agent, absentee bid, telephone, Internet or other means, the purchaser or bidder agrees to be bound by these Terms and Conditions of Sale. TERMS AND CONDITIONS OF SALE 1. All items are sold AS IS, WHERE IS with all faults. WE AND THE CONSIGNOR DISCLAIM ANY AND ALL WARRANTIES, EXPRESSED OR IMPLIED, INCLUDING BUT NOT LIMITED TO THE IMPLIED WARRANTY OF MERCHANTABILITY OR FITNESS FOR ANY PARTICULAR PURPOSE. NO WARRANTIES ARE MADE THAT ANY OF THE MERCHANDISE COMPLIES WITH ANY APPLICABLE GOVERNMENTAL RULES, REGULATIONS OR ORDINANCES OF ANY KIND OR NATURE WHATSOEVER. All items are available for inquiries prior to bidding. Written and oral descriptions are our opinions and should in no way be construed as a guarantee of any kind as to authenticity, age, condition, materials or any other feature of items being sold. SAA attempts to catalog every lot correctly and will attempt to point out any defects but will not be responsible or liable for the correctness of the catalog or other descriptions of the lot. We recommend prospective bidders examine all items in which they have an interest. By placing a bid, either in person, by phone, absentee or via the Internet, you signify that you have examined the items as fully as you desire to or that you have chosen not to examine them. If you require absolute certainty in all areas of authenticity, and the results of your evaluation leave uncertainty in your mind, we recommend you have an expert examine the lot for you or do not bid on the item in question. 2. All property is sold AS IS, WHERE IS and neither SAA nor the consignor makes any warranties or representations of any kind or nature with respect to property or its value, and in no event shall be responsible for the correctness of description, genuineness, attribution, provenance, authenticity, authorship, completeness, condition of property or estimate of value. No statement (oral or written) in this catalog, at the sale, or elsewhere shall be deemed such a warranty or representation, or any assumption of responsibility. All measurements are approximate. 3. The successful bidder is the highest bidder acknowledged by the auctioneer. In the event of any dispute between bidders, or in the event of doubt on SAA's part as to the validity of any bid, the auctioneer will have the final discretion either to determine the successful bidder or to re-offer and resell the article in dispute. If any dispute arises after the sale, SAA's sale record is conclusive. 4. The purchaser assumes full responsibility for items at the fall of the hammer. 6. PAYMENT: We accept bank wire transfers, cash, personal or company check with proper ID, cashiers check, money order, Visa, MasterCard, or American Express and online payments made through INTUIT. For items purchased online, you will be emailed an invoice within 24 hours after the auction. This email provides a link that allows you to pay immediately and securely online. It is your responsibility to contact SAA via telephone 805-496-4969 or email at questions@seizedassetsauctioneers.com if you are unable to pay through our emailed check-out system. If paying by check, SAA reserves the right to hold all purchases until the check has cleared to the satisfaction of SAA and its bank. If we are prevented by fire, theft, or any other reason whatsoever from delivering any property to the purchaser, our liability shall be limited to the sum actually paid, by the purchaser for such property. 7. SAA reserves the right to withdraw any lot at any time before the auction without liability. 8. The auctioneer reserves the right to reject any bid at any time and as his sole discretion. 9. A range of estimates is given on each lot with a low and a high estimate. Estimates should not be relied on as a prediction of the actual selling or resale price. 10. On the fall of the auctioneer's hammer, ownsership of the offered lot will pass to the highest bidder acknowledged by the auctioneer, subject to fulfillment by such bidder, of all the conditions set forth herein, and such bidder thereupon a) assumes full risk and responsibility thereof, but not limited to, insurance, fire, theft, removal and storage or damage from any and all causes, and b) will pay the full purchase price thereof or such part as we may require. In addition to other remedies available to us by law, we reserve the right to impose a late charge of 1 1/2% per month of the total purchase price if payment is not made in accordance with the conditions set forth herein. REGARDING ANY PURCHASER WHO IS REPRESENTED BY A BIDDER: BIDDERS ARE PERSONALLY AND INDIVIDUALLY RESPONSIBLE FOR ANY OBLIGATIONS OF THE PURCHASER SET FORTH IN THE TERMS AND CONDITIONS OF SALE. If any applicable conditions herein are not complied with by the purchaser, in addition to other remedies available to us and the Consigner by law, including, without limitation, the right to hold the purchaser liable for the total purchase price, we at our option may either, a) cancel the sale, retaining as liquidated damages all payments made by the purchaser, or b) resell the property at public auction without reserve, and the purchaser will be liable for any deficiency costs including handling charges, the expenses of both sales, our commissions on both sales at our regular rates, reasonable attorney's fees, incidental damages, and all other charges due hereunder. In the event that such a buyer pays a portion of the purchase price for any or all lots purchased, SAA's shall apply the payment received to such lot or lots that SAA's, in its sole discretion deems appropriate. In the case of default, purchaser shall be liable for legal fees and expenses. In addition, a defaulting purchaser will be deemed to have granted us a security interest in, and we may retain as collateral security for such purchaser's obligations to us, any property in our possession owned by such purchaser. 11. In the unlikely event we lose our internet connection, SAA reserves the right in its sole and absolute discretion to cancel the remainder of the auction.
Shipping & Handling
SHIPPING/HANDLING TABLE - Small items, Cards, Coins, Jewelry, $12.95 each item, may not bundle. Baseballs, Mini Helmets, Loose items - $36.00, may not bundle. Full Sized Helmets, Footballs, Basketballs, Baseball Bats, Shoes, Boxing Gloves etc. - $64.00, May not bundle. Small Framed Items (12"x12") - $44.00, May not bundle Medium Framed Items (30"x30") - $64.00, May not bundle Large Framed Items (50"x50") - $84.00, May not bundle Oversized Framed Items - $116.00, May not bundle ***INSURANCE INCLUDED IN ABOVE PRICES*** ***IMPORTANT*** BECAUSE INSURANCE IS INCLUDED; YOU MAY NOT BUNDLE SHIPPING COSTS FOR MULTIPLE PURCHASES!! If item is over $500.00, please add $0.50 for each $100 of your winning bid. - Should expedited shipping be requested, additional fees will apply. - We reserve the right to adjust shipping charges. - Additional fees apply when shipping Internationally. - All items are shipped insured. Please be sure that you understand our shipping policies prior to bidding. If you are unclear, please contact us at questions@seizedaseetsauctioneers.com for clarification. If you are still unsure, please enjoy the auction however, please do not bid.
IMPORTANT Notices & Disclaimers - Please Read
Regarding Appraised Jewelry and Loose Stones -
Seized Assests Auctioneers utilizes Retail Replacement Value Appraisals, which are the most common. These types of evaluations are written for insurance needs. This would be the cost to replace the jewelry with an item of equal quality and kind, considered to be the current market price or the replacement value. This type of appraisal is done to protect you in the event of damage or loss of a valuable item. Our appraisals are conducted by and independent 3rd Party appraisal firm that utilizes Certified GIA Gemologist, if more information is needed you are welcome to contact them directly: Gemological Laboratory of America-info@gemlabamerica.com or American International Gemologists - info@aiglabs.com. Appraisals should be used for verification of gemstone and/or metal weight, size, and grade only, not actual value. Appraisal value should be considered for insurance purposes only, not actual value, as price varies greatly from retail locations thru out the world. Items should not be purchased with the expectation to resell for appraisal price, or for profit.

Regarding Memorabilia Items -
All autographs come with a Third-Party Certificate of Authenticity from either PSA/DNA, Global Authentication, Bang the Gavel Auction Services, Spence Authentication, UDA, Online Authentics or another reputable memorabilia authenticator. Seized Assets Auctioneers is not responsible for the opinions of any of the third-party authenticators. Please email us at questions@seizedassetsauctioneers.com with any specific questions.

Regarding Land Purchases -
Please note that there may be many lots in this subdivision, therefore picture(s) may or may not be of specific lot. All properties are sold "as-is". Prospective purchasers are urged to examine and research all properties prior to bidding. All information contained in this listing page has come from reliable sources and is accurate to the best of our knowledge. We make no guarantee expressed or implied as to the location, condition, accessibility, terrain, build ability or information contained in this listing. We do guarantee free and clear title with no liens or encumbrances to every property that we sell. Title is conveyed via a Deed on all straight-sale properties. Title is conveyed via land-sales contract on all bid and assume properties. "Bid and Assume" means that your winning 'bid" is your down payment; you then will "assume" the note that is placed on the property and you will be obligated to pay the monthly payments as explained on each individual land listing. Be sure that you understand the terms of the note prior to placing your bid as all bids are binding and considered a legal contract. If you have further questions, please contact us at Questions@SeizedAssetsAuctioneers.com Once your property is paid for in full, your property will be deeded to you via a Deed. All sales contracts are assumable, no pre-payment penalties. Please allow 14-21 days for execution and delivery of all paperwork. Bid and invest with confidence from Seized Assets Auctioneers.
[removed]
[removed]
[removed]
[removed]
[removed]
[removed]
[removed]
[removed]
[removed]
Condition
Franklin Mint American Presidents medal. Short biography reverse. Marked "Sterling" reverse. Slightly larger than a silver dollar, little more than one troy ounce - weight 33.1 grams
Buyer's Premium
16% up to

$10,000.00

8% above

$10,000.00
Thomas Jefferson 33.1gm. Sterling Silver President
Get pre-approved to bid live.
Shipping, Payment & Auction Policies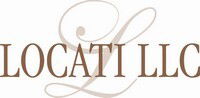 www.liveauctioneers.com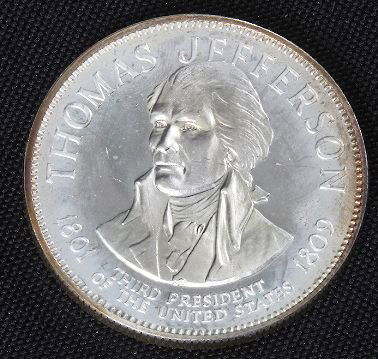 0267: Thomas Jefferson 33.1gm. Sterling Silver President
Est.

$100

-

$160
•
Starting Price

$15
COINS, GOLD, JEWELRY, ANTIQUES & COLLECTIBLES
Sat, Feb 27, 2010 5:00 PM EST
Buyer's Premium 16%
Lot 0267 Details
Description
Thomas Jefferson 33.1gm. Sterling Silver Presidents #34 - Franklin Mint American Presidents medal. Short biography reverse. Marked Sterling" reverse. Slightly larger than a silver dollar, little more than one troy ounce - weight 33.1 grams - Thank you for viewing this lot. We appreciate your business and support. Be sure to check out all of our future lots and auctions offered by Seized Assets Auctioneers!"

[removed] click to enlarge click to view more images

Thomas Jefferson 33.1gm. Sterling Silver Presidents #34
Condition Report: "Franklin Mint American Presidents medal. Short biography reverse. Marked "Sterling" reverse. Slightly larger than a silver dollar, little more than one troy ounce - weight 33.1 grams"
Description:
You are bidding on the following lot: Thomas Jefferson 33.1gm. Sterling Silver Presidents #34. We are always offering great deals on the highest-end and rarest of coins and currency. Look for Gold, Silver, Stock Certificates and much, much more.

Contact & Payment Info:
Phone: (805) 496-4969 x34
"Bid and invest with confidence when you purchase from Seized Assets Auctioneers."

Payment & Bidder Agreement

The following as amended by any posted notices or oral announcements during the sale, constitutes the entire terms and conditions on which property listed in the catalogue shall be offered for sale or sold by SEIZED ASSETS AUCTIONEERS. (SAA) By bidding at an auction, whether in person or by agent, absentee bid, telephone, Internet or other means, the purchaser or bidder agrees to be bound by these Terms and Conditions of Sale. TERMS AND CONDITIONS OF SALE 1. All items are sold AS IS, WHERE IS with all faults. WE AND THE CONSIGNOR DISCLAIM ANY AND ALL WARRANTIES, EXPRESSED OR IMPLIED, INCLUDING BUT NOT LIMITED TO THE IMPLIED WARRANTY OF MERCHANTABILITY OR FITNESS FOR ANY PARTICULAR PURPOSE. NO WARRANTIES ARE MADE THAT ANY OF THE MERCHANDISE COMPLIES WITH ANY APPLICABLE GOVERNMENTAL RULES, REGULATIONS OR ORDINANCES OF ANY KIND OR NATURE WHATSOEVER. All items are available for inquiries prior to bidding. Written and oral descriptions are our opinions and should in no way be construed as a guarantee of any kind as to authenticity, age, condition, materials or any other feature of items being sold. SAA attempts to catalog every lot correctly and will attempt to point out any defects but will not be responsible or liable for the correctness of the catalog or other descriptions of the lot. We recommend prospective bidders examine all items in which they have an interest. By placing a bid, either in person, by phone, absentee or via the Internet, you signify that you have examined the items as fully as you desire to or that you have chosen not to examine them. If you require absolute certainty in all areas of authenticity, and the results of your evaluation leave uncertainty in your mind, we recommend you have an expert examine the lot for you or do not bid on the item in question. 2. All property is sold AS IS, WHERE IS and neither SAA nor the consignor makes any warranties or representations of any kind or nature with respect to property or its value, and in no event shall be responsible for the correctness of description, genuineness, attribution, provenance, authenticity, authorship, completeness, condition of property or estimate of value. No statement (oral or written) in this catalog, at the sale, or elsewhere shall be deemed such a warranty or representation, or any assumption of responsibility. All measurements are approximate. 3. The successful bidder is the highest bidder acknowledged by the auctioneer. In the event of any dispute between bidders, or in the event of doubt on SAA's part as to the validity of any bid, the auctioneer will have the final discretion either to determine the successful bidder or to re-offer and resell the article in dispute. If any dispute arises after the sale, SAA's sale record is conclusive. 4. The purchaser assumes full responsibility for items at the fall of the hammer. 6. PAYMENT: We accept bank wire transfers, cash, personal or company check with proper ID, cashiers check, money order, Visa, MasterCard, or American Express and online payments made through INTUIT. For items purchased online, you will be emailed an invoice within 24 hours after the auction. This email provides a link that allows you to pay immediately and securely online. It is your responsibility to contact SAA via telephone 805-496-4969 or email at questions@seizedassetsauctioneers.com if you are unable to pay through our emailed check-out system. If paying by check, SAA reserves the right to hold all purchases until the check has cleared to the satisfaction of SAA and its bank. If we are prevented by fire, theft, or any other reason whatsoever from delivering any property to the purchaser, our liability shall be limited to the sum actually paid, by the purchaser for such property. 7. SAA reserves the right to withdraw any lot at any time before the auction without liability. 8. The auctioneer reserves the right to reject any bid at any time and as his sole discretion. 9. A range of estimates is given on each lot with a low and a high estimate. Estimates should not be relied on as a prediction of the actual selling or resale price. 10. On the fall of the auctioneer's hammer, ownsership of the offered lot will pass to the highest bidder acknowledged by the auctioneer, subject to fulfillment by such bidder, of all the conditions set forth herein, and such bidder thereupon a) assumes full risk and responsibility thereof, but not limited to, insurance, fire, theft, removal and storage or damage from any and all causes, and b) will pay the full purchase price thereof or such part as we may require. In addition to other remedies available to us by law, we reserve the right to impose a late charge of 1 1/2% per month of the total purchase price if payment is not made in accordance with the conditions set forth herein. REGARDING ANY PURCHASER WHO IS REPRESENTED BY A BIDDER: BIDDERS ARE PERSONALLY AND INDIVIDUALLY RESPONSIBLE FOR ANY OBLIGATIONS OF THE PURCHASER SET FORTH IN THE TERMS AND CONDITIONS OF SALE. If any applicable conditions herein are not complied with by the purchaser, in addition to other remedies available to us and the Consigner by law, including, without limitation, the right to hold the purchaser liable for the total purchase price, we at our option may either, a) cancel the sale, retaining as liquidated damages all payments made by the purchaser, or b) resell the property at public auction without reserve, and the purchaser will be liable for any deficiency costs including handling charges, the expenses of both sales, our commissions on both sales at our regular rates, reasonable attorney's fees, incidental damages, and all other charges due hereunder. In the event that such a buyer pays a portion of the purchase price for any or all lots purchased, SAA's shall apply the payment received to such lot or lots that SAA's, in its sole discretion deems appropriate. In the case of default, purchaser shall be liable for legal fees and expenses. In addition, a defaulting purchaser will be deemed to have granted us a security interest in, and we may retain as collateral security for such purchaser's obligations to us, any property in our possession owned by such purchaser. 11. In the unlikely event we lose our internet connection, SAA reserves the right in its sole and absolute discretion to cancel the remainder of the auction.

Shipping & Handling

SHIPPING/HANDLING TABLE - Small items, Cards, Coins, Jewelry, $12.95 each item, may not bundle. Baseballs, Mini Helmets, Loose items - $36.00, may not bundle. Full Sized Helmets, Footballs, Basketballs, Baseball Bats, Shoes, Boxing Gloves etc. - $64.00, May not bundle. Small Framed Items (12"x12") - $44.00, May not bundle Medium Framed Items (30"x30") - $64.00, May not bundle Large Framed Items (50"x50") - $84.00, May not bundle Oversized Framed Items - $116.00, May not bundle ***INSURANCE INCLUDED IN ABOVE PRICES*** ***IMPORTANT*** BECAUSE INSURANCE IS INCLUDED; YOU MAY NOT BUNDLE SHIPPING COSTS FOR MULTIPLE PURCHASES!! If item is over $500.00, please add $0.50 for each $100 of your winning bid. - Should expedited shipping be requested, additional fees will apply. - We reserve the right to adjust shipping charges. - Additional fees apply when shipping Internationally. - All items are shipped insured. Please be sure that you understand our shipping policies prior to bidding. If you are unclear, please contact us at questions@seizedaseetsauctioneers.com for clarification. If you are still unsure, please enjoy the auction however, please do not bid.

IMPORTANT Notices & Disclaimers - Please Read

Regarding Appraised Jewelry and Loose Stones -
Seized Assests Auctioneers utilizes Retail Replacement Value Appraisals, which are the most common. These types of evaluations are written for insurance needs. This would be the cost to replace the jewelry with an item of equal quality and kind, considered to be the current market price or the replacement value. This type of appraisal is done to protect you in the event of damage or loss of a valuable item. Our appraisals are conducted by and independent 3rd Party appraisal firm that utilizes Certified GIA Gemologist, if more information is needed you are welcome to contact them directly: Gemological Laboratory of America-info@gemlabamerica.com or American International Gemologists - info@aiglabs.com. Appraisals should be used for verification of gemstone and/or metal weight, size, and grade only, not actual value. Appraisal value should be considered for insurance purposes only, not actual value, as price varies greatly from retail locations thru out the world. Items should not be purchased with the expectation to resell for appraisal price, or for profit.

Regarding Memorabilia Items -
All autographs come with a Third-Party Certificate of Authenticity from either PSA/DNA, Global Authentication, Bang the Gavel Auction Services, Spence Authentication, UDA, Online Authentics or another reputable memorabilia authenticator. Seized Assets Auctioneers is not responsible for the opinions of any of the third-party authenticators. Please email us at questions@seizedassetsauctioneers.com with any specific questions.

Regarding Land Purchases -
Please note that there may be many lots in this subdivision, therefore picture(s) may or may not be of specific lot. All properties are sold "as-is". Prospective purchasers are urged to examine and research all properties prior to bidding. All information contained in this listing page has come from reliable sources and is accurate to the best of our knowledge. We make no guarantee expressed or implied as to the location, condition, accessibility, terrain, build ability or information contained in this listing. We do guarantee free and clear title with no liens or encumbrances to every property that we sell. Title is conveyed via a Deed on all straight-sale properties. Title is conveyed via land-sales contract on all bid and assume properties. "Bid and Assume" means that your winning 'bid" is your down payment; you then will "assume" the note that is placed on the property and you will be obligated to pay the monthly payments as explained on each individual land listing. Be sure that you understand the terms of the note prior to placing your bid as all bids are binding and considered a legal contract. If you have further questions, please contact us at Questions@SeizedAssetsAuctioneers.com Once your property is paid for in full, your property will be deeded to you via a Deed. All sales contracts are assumable, no pre-payment penalties. Please allow 14-21 days for execution and delivery of all paperwork. Bid and invest with confidence from Seized Assets Auctioneers.

[removed]
[removed]
[removed]
[removed]
[removed]
[removed]
[removed]
[removed]
[removed]
Condition
Franklin Mint American Presidents medal. Short biography reverse. Marked "Sterling" reverse. Slightly larger than a silver dollar, little more than one troy ounce - weight 33.1 grams
Contacts
Seized Assets Auctioneers
(877) 468-2521
LiveAuctioneers Support
info@liveauctioneers.com