55184: Art Deco Diamond, Emerald, Platinum Watch Case:



Item Details
Description
Art Deco Diamond, Emerald, Platinum Watch Case: 24 x 14 mm, rectangle, platinum, snapback case closure, 22305 Dial: Silver, black Arabic numerals, outer minute track, blued steel Breguet hour and minute hands Movement: Manual wind, 17 jewels Bracelet: Platinum mesh, box clasp closure; 6 inches x 1/2 inch Stones: Marquise-shaped diamonds weighing a total of approximately 0.50 carat; single-cut diamonds weighing a total of approximately 3.15 carats; calibré-cut emeralds Marked: Plymouth Watch Co. on movement Gross Weight: 40.60 grams Note: watch is currently in working order Property of a Houston, Texas Collector HID03101062020 © 2022 Heritage Auctions | All Rights Reserved
Condition
Diamonds:
Avg Color: G-H-I
Avg Clarity: SI
Shape(s): Marquise, Single
Count: 100+

Colored Gems:
Type(s): Emerald
Shape(s): Calibré
Count: 26 - 50
Avg Quality: Fair

Metals:
Platinum

Overall Condition: Good
Condition Notes: Tell the time in style with a gorgeous Art Deco bracelet-watch. Marked "Certified Platinum" on the clasp. Emeralds measuring 1.02 x 1.03 mm to 2.67 x 1.34 mm, and show abrasions on facet junctions and minor chips. The silver dial shows minor tarnish in areas. The single-cut diamonds display G-H-I color, while the marquise diamonds display J-K color and SI clarity.
Heritage Auctions strongly encourages in-person inspection of items by the bidder. Statements by Heritage regarding the condition of objects are for guidance only And should Not be relied upon as statements of fact, And do Not constitute a representation, warranty, Or assumption of liability by Heritage. All lots offered are sold "As Is"

Buyer's Premium per Lot:
25% on the first $300,000 (minimum $49), plus 20% of any amount between $300,001 and $3,000,000, plus 15% of any amount over $3,000,001 per lot.
Buyer's Premium
25% up to

$300,000.00

20% up to

$3,000,000.00

15% above

$3,000,000.00
55184: Art Deco Diamond, Emerald, Platinum Watch Case:
Shipping, Payment & Auction Policies
Ships from Dallas, TX, United States
Auction Curated By
Jill Burgum
Senior Director, Fine Jewelry, Dallas
Jessica Dubroc
Director, Fine Jewelry, New York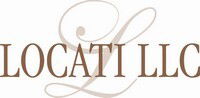 www.liveauctioneers.com

55184: 55184: Art Deco Diamond, Emerald, Platinum Watch Case:
Est.

$3,000

-

$5,000
•
Starting Price

$1,500
Fall Fine Jewelry - #5533
Sep 29, 2022 11:00 AM EDT
Buyer's Premium 25%
Description
Art Deco Diamond, Emerald, Platinum Watch Case: 24 x 14 mm, rectangle, platinum, snapback case closure, 22305 Dial: Silver, black Arabic numerals, outer minute track, blued steel Breguet hour and minute hands Movement: Manual wind, 17 jewels Bracelet: Platinum mesh, box clasp closure; 6 inches x 1/2 inch Stones: Marquise-shaped diamonds weighing a total of approximately 0.50 carat; single-cut diamonds weighing a total of approximately 3.15 carats; calibré-cut emeralds Marked: Plymouth Watch Co. on movement Gross Weight: 40.60 grams Note: watch is currently in working order Property of a Houston, Texas Collector HID03101062020 © 2022 Heritage Auctions | All Rights Reserved
Condition
<b>Diamonds:</b><br />Avg Color: G-H-I<br />Avg Clarity: SI<br />Shape(s): Marquise, Single<br />Count: 100+<br /><br /><b>Colored Gems:</b><br />Type(s): Emerald<br />Shape(s): Calibré<br />Count: 26 - 50<br />Avg Quality: Fair<br /><br /><b>Metals:</b><br />Platinum<br /><br /><b>Overall Condition:</b> Good<br /><b>Condition Notes:</b> Tell the time in style with a gorgeous Art Deco bracelet-watch. Marked "Certified Platinum" on the clasp. Emeralds measuring 1.02 x 1.03 mm to 2.67 x 1.34 mm, and show abrasions on facet junctions and minor chips. The silver dial shows minor tarnish in areas. The single-cut diamonds display G-H-I color, while the marquise diamonds display J-K color and SI clarity.<br> Heritage Auctions strongly encourages in-person inspection of items by the bidder. Statements by Heritage regarding the condition of objects are for guidance only And should Not be relied upon as statements of fact, And do Not constitute a representation, warranty, Or assumption of liability by Heritage. All lots offered are sold "As Is"<br><br>Buyer's Premium per Lot:<br />25% on the first $300,000 (minimum $49), plus 20% of any amount between $300,001 and $3,000,000, plus 15% of any amount over $3,000,001 per lot.
Heritage Auctions
214.528.3500
LiveAuctioneers Support
info@liveauctioneers.com