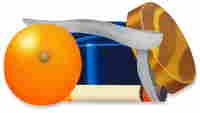 TOM WESSELMANN (1931-2004) Still Life with Blue Jar and Smoking Cigarette (flat) 1980-1982
More Items from Tom Wesselmann
View More
Aug 21, 2022
TOM WESSELMANN, BEDROOM FACE 1977
Aug 21, 2022
TOM WESSELMANN, MONICA NUDE WITH TULIPS
Aug 24, 2022
Tom Wesselmann Attr. Woman
Aug 18, 2022
Tom Wesselmann - The Great American Nude
Aug 18, 2022
Tom Wesselmann - Nude with Mirror
Aug 18, 2022
Tom Wesselmann - Big Blonde
Aug 18, 2022
Tom Wesselmann - Monica with Tulips
7 hrs Left
Tom Wesselmann, "One Cent Life"
Sep 08, 2022
Tom Wesselmann - A Country Bouquet for Tammy
Sep 15, 2022
Tom Wesselmann - Nude
Sep 15, 2022
Tom Wesselmann - Mouth 2 (1966)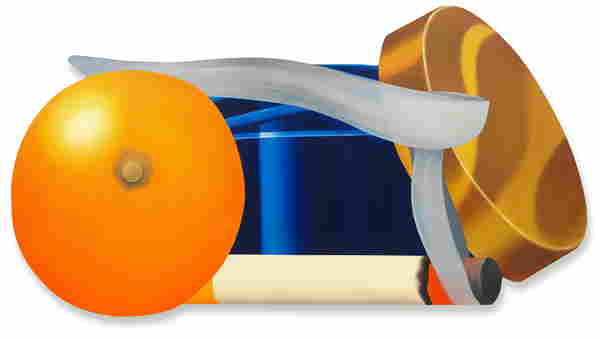 Item Details
Description
TOM WESSELMANN (1931-2004)
Still Life with Blue Jar and Smoking Cigarette (flat)
1980-1982

titled, dated 1981 and stamped with the artist's name on the stretcher; titled, dated 1981 and inscribed by Claire Wesselmann The Estate of Tom Wesselmann Claire Wesselmann, Executor on the overlap; titled, dated 1981 and stamped with the artist's name on the backing board
oil on canvas

145 by 275.6 cm.
57 1/16 by 108 1/2 in.
Footnotes:
Provenance
The Tom Wesselmann Estate, New York
Yvon Lambert Gallery, New York
Private Collection, US
Private Collection, Japan
Sale: Phillips, New York, Contemporary Art Day Sale, 14 May 2015, Lot 56
Private Collection, Turkey
Acquired directly from the above by the present owner

Exhibited
New York, Sidney Janis Gallery, Recent Work by Tom Wesselmann, 1982, no. 4
Tokyo, Odakyu Grand Gallery; Osaka, Daimaru Museum; Funabashi, Funabashi Seibu Museum of Art; Yokohama, Sogo Museum of Art, Pop Art USA - UK: American and British artists of the 60s in the 80s, 1987, p. 79, no. 32, illustrated in colour

Literature
Ara H. Merjian Ed., Tom Wesselmann: Standing Still Lifes, New York 2018, p. 123, illustrated in colour



Pop Art represents the zenith of Modernist ambition. It was perhaps the pièce de resistance that captured the swan song of canonical art practice, refracting the cultural mores of its day and challenging the legacy of its artistic forebears. It called upon the masses as the arbiters of art and projected a vision of post-war life that was polished, sexy, and desirable. Tom Wesselmann rebuffed his being labelled a Pop artist. He regarded his work as being one-step removed from cultural criticism that he viewed as Pop's principal objective, taking a more historical approach that situated him as the heir apparent to the likes of Edouard Manet and Henri Matisse. And yet, amongst those who pioneered this revolutionary movement, Andy Warhol, Roy Lichtenstein, and James Rosenquist included, Wesselmann arguably left the most profound and complete legacy that brought timeless, exotic visions of twentieth century Americana to life in the most lavish and monumental canvases. The painting presented here is no exception: Wesselmann's Still Life with Blue Jar and Smoking Cigarette (flat) from 1981. Capturing a fleeting mise-en-scène – possibly atop a bedside or vanity table – there is a serenity and seductive charm to the folded whisp of cigarette smoke that burns unattended. It is a work that is quietly romantic, yet grand in scale, and a masterpiece of Wesselmann's mature paintings that ooze confidence across shaped canvases that are amongst his most collectible and beloved works.

For Wesselmann, the notion of the 'still life' summarised his artistic undertaking since the earliest days of his practice: to compose an image that was literally and figuratively real, that captured the intensity and impact of a lived experience. A native of Cincinnati, drafted into the army during the Korean War as an aerial photography interpreter, he knew little of art and its formalities until moving to New York in 1956 to study at Cooper Union School of the Arts under the G.I. Bill. As a keen cartoonist and draughtsman, he supported himself selling cartoons to newspapers and magazines at first. Yet Wesselmann could not shake a compulsion that drew him to the contemporary painting of his day, spurned by a formative meeting with a Robert Motherwell canvas, an Elegy to the Spanish Republic, at the Museum of Modern Art in 1958. The titans of Abstract Expressionism struck a nerve with Wesselmann. To him, the brazen painterly horizons of De Kooning's women were the most vivid, corporeal depictions of a subject that were truly affecting. Wesselmann, as astute as he was, could see the retreating influence of medium specificity and planar painting typified by Barnett Newman and Jackson Pollock. From within the reactionary milieu of New York City, he sided with the ascendent sway of artists including Robert Rauschenberg and Alex Katz – whom he studied under during his time at Cooper Union – producing some of his first collages that grew to define Wesselmann's practice at large.

Whilst channelling the sensationalism of Abstract Expressionism, the legacy of Matisse is a powerful presence throughout Wesselmann's career. From his earliest works, the exaggerated arcs of his sitters, through to the present still life, he demonstrates an immense sensitivity to form, composition, and the relationship between objects. Likely a remnant of his cartooning, in Wesselmann's painting there was no such thing as an inanimate or unfunctional object – each shape, be it silhouetted, loosely defined, or fastidiously rendered in an elegant shorthand, becomes performative beneath the artist's brush. They are given a grandeur and weight, not only in scale, but in surface too; it is a richness and depth that the artist was able to achieve by painting the work typically in at least five layers, creating a solidity that is impossible to execute otherwise. In Still Life with Blue Jar and Smoking Cigarette, there is a conviction and directness that speaks to the still life works of Paul Cézanne, and in the hard delineated edges of the shaped canvas there is an evocation of the hard, cut forms of Georges Braque. It may be said that Wesselmann is one of the last great late Modernist painters; a master of his generation whose paintings capture the realities of their day, amidst a lineage of artists for whom the still life and nude were the linchpins of artistic practice.

Wesselmann spoke to a lived reality – he reimagined his world and the world of his audience, scaling it up and saturating the colours to a fresh, electric hue. The timeless intimacy of one's partner, one's bedroom, a tabletop, is precisely what distinguished him from the Pop Art movement. However, his source material and his commitment to reality as he saw and experienced it, made him an artist so deeply of his moment and, thus, of a movement that was intertwined with a culture of sexual liberation, advertising, and lifestyle salesmanship that had permeated all facets of life in America. In the early 1960s, Wesselmann worked predominantly in collage. He used magazine and newspaper clippings, combining hand-worked areas with 'real' images cut from these publications. 'A painted pack of cigarettes next to a painted apple wasn't enough for me,' he noted. 'They were both the same kind of thing. But if one is from a cigarette ad and the other a painted apple, they are two different things and they trade on each other; lots of things—bright strong colours, the qualities of materials, images from art history or advertising—trade on each other' (the artist in an interview with G. R. Swenson, ARTnews, February 1964). He expanded this method to include billboard ads, that Wesselmann even procured directly from the producers, to create enormous collaged still life paintings that reflected the animated and colourful visual syntax of 1960s adverts.

An elegant and refined painting composed over one of Tom Wesselmann's iconic shaped canvases, Still Life with Blue Jar and Smoking Cigarette features a sequence of his most desirable hallmarks. From the smoking cigarette to the breast-like orange, it is a knowingly titillating and monumental work from the mature period of the artist's output. Here, the still life genre comes to the fore. Wesselmann captures this wonderfully exacting arrangement in the most sumptuous and crisp colours and lines. It is a vision of idyll, of life in the throes of love and luxury. To the contemporary eye, it evokes the silver screen of the 1960s, of Hollywood's leading men and women. It is a masterpiece, and surely one of the most timeless captivating images that Tom Wesselmann produced to have come to market.
This lot is subject to the following lot symbols: * TP
* VAT on imported items at a preferential rate of 5% on Hammer Price and the prevailing rate on Buyer's Premium.
TP Lot will be moved to an offsite storage location (Cadogan Tate, Auction House Services, 241 Acton Lane, London NW10 7NP, UK) and will only be available for collection from this location at the date stated in the catalogue. Please note transfer and storage charges will apply to any lots not collected after 14 calendar days from the auction date.
For further information on this lot please visit Bonhams.com
Buyer's Premium
27.5% up to

£20,000.00

26% up to

£700,000.00

20% above

£700,000.00
TOM WESSELMANN (1931-2004) Still Life with Blue Jar and Smoking Cigarette (flat) 1980-1982
Estimate
£850,000
-
£1,250,000
Get pre-approved to bid live.
Shipping, Payment & Auction Policies
Ships from London, London, United Kingdom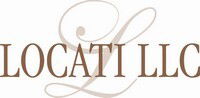 www.liveauctioneers.com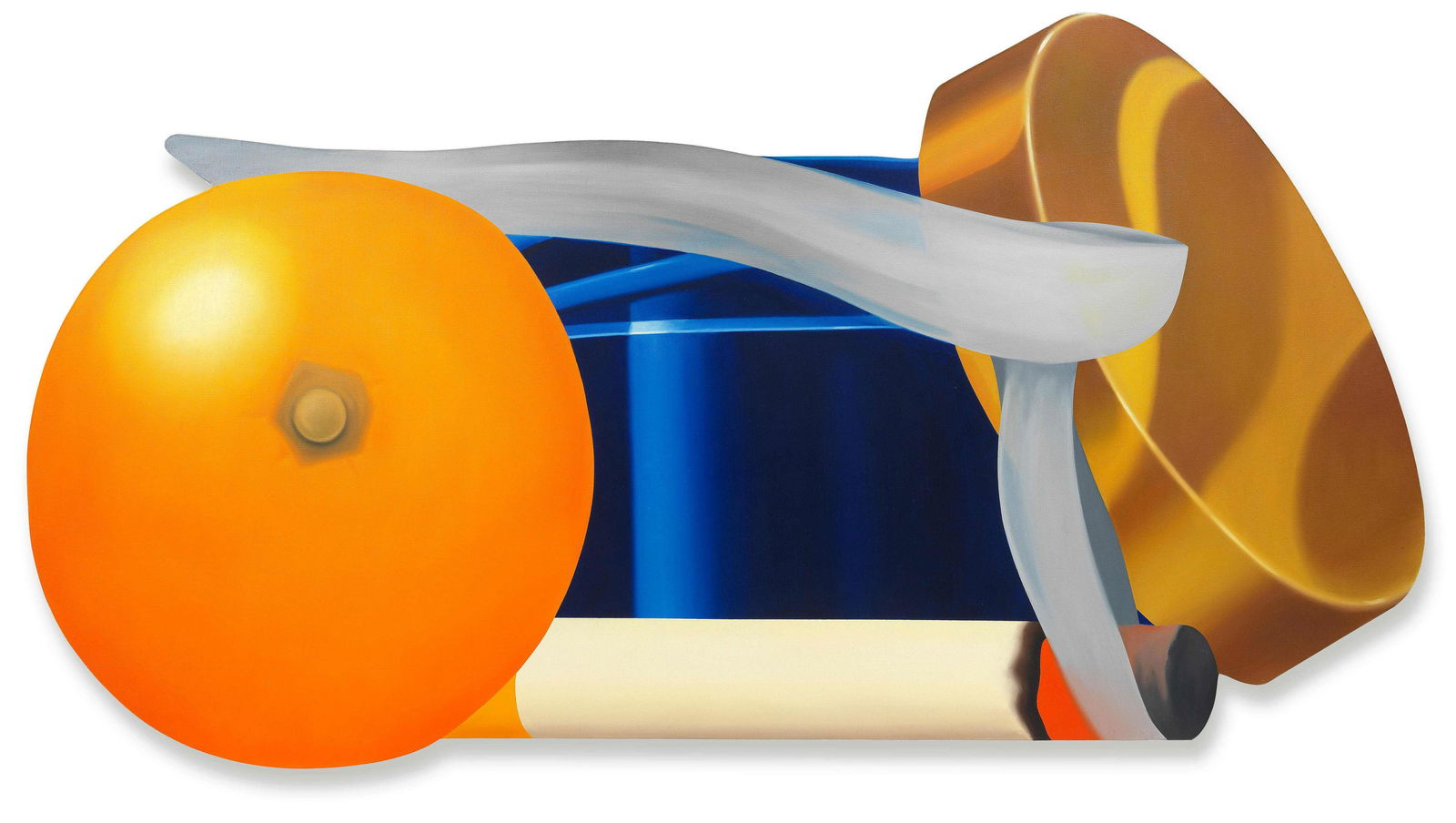 0016: TOM WESSELMANN (1931-2004) Still Life with Blue Jar and Smoking Cigarette (flat) 1980-1982
Est.

£850,000

-

£1,250,000
•
Starting Price

£680,000
Post-War & Contemporary Art
Jun 30, 2022 9:00 AM EDT
Buyer's Premium 27.5%
Lot 0016 Details
Description
TOM WESSELMANN (1931-2004)
Still Life with Blue Jar and Smoking Cigarette (flat)
1980-1982

titled, dated 1981 and stamped with the artist's name on the stretcher; titled, dated 1981 and inscribed by Claire Wesselmann The Estate of Tom Wesselmann Claire Wesselmann, Executor on the overlap; titled, dated 1981 and stamped with the artist's name on the backing board
oil on canvas

145 by 275.6 cm.
57 1/16 by 108 1/2 in.
Footnotes:
Provenance
The Tom Wesselmann Estate, New York
Yvon Lambert Gallery, New York
Private Collection, US
Private Collection, Japan
Sale: Phillips, New York, Contemporary Art Day Sale, 14 May 2015, Lot 56
Private Collection, Turkey
Acquired directly from the above by the present owner

Exhibited
New York, Sidney Janis Gallery, Recent Work by Tom Wesselmann, 1982, no. 4
Tokyo, Odakyu Grand Gallery; Osaka, Daimaru Museum; Funabashi, Funabashi Seibu Museum of Art; Yokohama, Sogo Museum of Art, Pop Art USA - UK: American and British artists of the 60s in the 80s, 1987, p. 79, no. 32, illustrated in colour

Literature
Ara H. Merjian Ed., Tom Wesselmann: Standing Still Lifes, New York 2018, p. 123, illustrated in colour



Pop Art represents the zenith of Modernist ambition. It was perhaps the pièce de resistance that captured the swan song of canonical art practice, refracting the cultural mores of its day and challenging the legacy of its artistic forebears. It called upon the masses as the arbiters of art and projected a vision of post-war life that was polished, sexy, and desirable. Tom Wesselmann rebuffed his being labelled a Pop artist. He regarded his work as being one-step removed from cultural criticism that he viewed as Pop's principal objective, taking a more historical approach that situated him as the heir apparent to the likes of Edouard Manet and Henri Matisse. And yet, amongst those who pioneered this revolutionary movement, Andy Warhol, Roy Lichtenstein, and James Rosenquist included, Wesselmann arguably left the most profound and complete legacy that brought timeless, exotic visions of twentieth century Americana to life in the most lavish and monumental canvases. The painting presented here is no exception: Wesselmann's Still Life with Blue Jar and Smoking Cigarette (flat) from 1981. Capturing a fleeting mise-en-scène – possibly atop a bedside or vanity table – there is a serenity and seductive charm to the folded whisp of cigarette smoke that burns unattended. It is a work that is quietly romantic, yet grand in scale, and a masterpiece of Wesselmann's mature paintings that ooze confidence across shaped canvases that are amongst his most collectible and beloved works.

For Wesselmann, the notion of the 'still life' summarised his artistic undertaking since the earliest days of his practice: to compose an image that was literally and figuratively real, that captured the intensity and impact of a lived experience. A native of Cincinnati, drafted into the army during the Korean War as an aerial photography interpreter, he knew little of art and its formalities until moving to New York in 1956 to study at Cooper Union School of the Arts under the G.I. Bill. As a keen cartoonist and draughtsman, he supported himself selling cartoons to newspapers and magazines at first. Yet Wesselmann could not shake a compulsion that drew him to the contemporary painting of his day, spurned by a formative meeting with a Robert Motherwell canvas, an Elegy to the Spanish Republic, at the Museum of Modern Art in 1958. The titans of Abstract Expressionism struck a nerve with Wesselmann. To him, the brazen painterly horizons of De Kooning's women were the most vivid, corporeal depictions of a subject that were truly affecting. Wesselmann, as astute as he was, could see the retreating influence of medium specificity and planar painting typified by Barnett Newman and Jackson Pollock. From within the reactionary milieu of New York City, he sided with the ascendent sway of artists including Robert Rauschenberg and Alex Katz – whom he studied under during his time at Cooper Union – producing some of his first collages that grew to define Wesselmann's practice at large.

Whilst channelling the sensationalism of Abstract Expressionism, the legacy of Matisse is a powerful presence throughout Wesselmann's career. From his earliest works, the exaggerated arcs of his sitters, through to the present still life, he demonstrates an immense sensitivity to form, composition, and the relationship between objects. Likely a remnant of his cartooning, in Wesselmann's painting there was no such thing as an inanimate or unfunctional object – each shape, be it silhouetted, loosely defined, or fastidiously rendered in an elegant shorthand, becomes performative beneath the artist's brush. They are given a grandeur and weight, not only in scale, but in surface too; it is a richness and depth that the artist was able to achieve by painting the work typically in at least five layers, creating a solidity that is impossible to execute otherwise. In Still Life with Blue Jar and Smoking Cigarette, there is a conviction and directness that speaks to the still life works of Paul Cézanne, and in the hard delineated edges of the shaped canvas there is an evocation of the hard, cut forms of Georges Braque. It may be said that Wesselmann is one of the last great late Modernist painters; a master of his generation whose paintings capture the realities of their day, amidst a lineage of artists for whom the still life and nude were the linchpins of artistic practice.

Wesselmann spoke to a lived reality – he reimagined his world and the world of his audience, scaling it up and saturating the colours to a fresh, electric hue. The timeless intimacy of one's partner, one's bedroom, a tabletop, is precisely what distinguished him from the Pop Art movement. However, his source material and his commitment to reality as he saw and experienced it, made him an artist so deeply of his moment and, thus, of a movement that was intertwined with a culture of sexual liberation, advertising, and lifestyle salesmanship that had permeated all facets of life in America. In the early 1960s, Wesselmann worked predominantly in collage. He used magazine and newspaper clippings, combining hand-worked areas with 'real' images cut from these publications. 'A painted pack of cigarettes next to a painted apple wasn't enough for me,' he noted. 'They were both the same kind of thing. But if one is from a cigarette ad and the other a painted apple, they are two different things and they trade on each other; lots of things—bright strong colours, the qualities of materials, images from art history or advertising—trade on each other' (the artist in an interview with G. R. Swenson, ARTnews, February 1964). He expanded this method to include billboard ads, that Wesselmann even procured directly from the producers, to create enormous collaged still life paintings that reflected the animated and colourful visual syntax of 1960s adverts.

An elegant and refined painting composed over one of Tom Wesselmann's iconic shaped canvases, Still Life with Blue Jar and Smoking Cigarette features a sequence of his most desirable hallmarks. From the smoking cigarette to the breast-like orange, it is a knowingly titillating and monumental work from the mature period of the artist's output. Here, the still life genre comes to the fore. Wesselmann captures this wonderfully exacting arrangement in the most sumptuous and crisp colours and lines. It is a vision of idyll, of life in the throes of love and luxury. To the contemporary eye, it evokes the silver screen of the 1960s, of Hollywood's leading men and women. It is a masterpiece, and surely one of the most timeless captivating images that Tom Wesselmann produced to have come to market.
This lot is subject to the following lot symbols: * TP
* VAT on imported items at a preferential rate of 5% on Hammer Price and the prevailing rate on Buyer's Premium.
TP Lot will be moved to an offsite storage location (Cadogan Tate, Auction House Services, 241 Acton Lane, London NW10 7NP, UK) and will only be available for collection from this location at the date stated in the catalogue. Please note transfer and storage charges will apply to any lots not collected after 14 calendar days from the auction date.
For further information on this lot please visit Bonhams.com
Contacts
Bonhams
011 44 207 468 8336
LiveAuctioneers Support
info@liveauctioneers.com