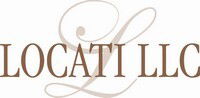 Weekly Auctions of Exceptional Items
Philadelphia, PA, United States
February 3rd Antique Auction
B.S. Slosberg, Inc. Auctioneers
TOP RATED
Antiques to Modern ? Collectibles ? Fine Art
Auction Details
Preview
By appointment only 215-425-7030
Terms & Conditions
PLEASE READ ALL TERMS AND CONDITIONS CAREFULLY, ESPECIALLY SHIPPING!!! Winning bidders are responsible for all arrangements relating to the packing and shipping of their property. All shipping charges will be borne by the Buyer and paid directly to the shipper. Any risk of loss during shipment will be borne by the Buyer following delivery of the purchased item to the designated common carrier. We will gladly coordinate shipper pick-up of property at our gallery, during normal business hours only, after payment and upon receipt of an email confirming permission to release items to shipper. Check information at the end of this document. MUST MAKE AN APPOINTMENT TO PICKUP! All property offered and sold through Barry S. Slosberg, Inc., (?Auctioneer?, or Broker?, or ?Barry S Slosberg?, or the ?Company?) shall be offered and sold on the terms and conditions set forth in these Conditions of Sale. By participating in any sale, you acknowledge that you are bound by these terms and conditions. REGISTRATION: NOTE: IMPORTANT DISCLIMER: Purchaser?s invoice which is $4,000 or more must provide a Bank letter of guarantee with an accompanying check (see below) or a certified check or wire transfer funds with a $35 USA fee or $60 International fee. Buyer must register prior to bidding at any auction sale and must be at least 18 years of age to enter into this agreement. In order to receive a Bidder?s number, which will be valid for this Auction Sale only, Buyer must provide Buyer?s full name, company (if applicable), mailing address, phone number and emailed address. By registering, Buyer represents and warrants that any and all Buyer information is accurate and complete. 1. Barry S Slosberg, Inc. reserves the right, at its complete discretion, to refuse registration to any bidder who is deemed by Barry S Slosberg Inc. to have the potential to be disruptive to the auction process. 2. DEPOSIT: Auction Company reserves the right to request a deposit from any Buyer prior to or during the bidding process. 3. INSPECTION: Buyer may inspect the items available for auction and are urged to do so. All sales are final, so please attend the public inspection! 4. PAYMENT: Online Bidder: Payment MUST be made within five (5) business days upon receipt of invoice and is a precondition to removal of property. Payment shall be by: Cash PayPal WePay (Invaluable Bidders) Credit Card (Visa, Master Card, Amex and Discover) Purchaser?s invoice which is $4,000 or more must provide a Bank letter of guarantee with an accompanying check (see below) or a certified check or wire transfer funds with a $35 USA fee or $60 International fee. PLEASE NOTE: Barry S. Slosberg, Inc. will place a Ten (10) day hold on winning bids in compliance with our policy to verify credit card bank approvals, before any merchandise is shipped. If payment is not received in five (5) days after invoice was sent, Barry S Slosberg, Inc. will proceed to CHARGE YOUR CREDIT CARD ON FILE, (All manually entered credit card payments must be accompanied by a copy of the front and back of the credit card and the front and back of the cardholder license. In addition, our Permission to Charge form must be filled out and signed. This information can be faxed to 215-425-7039 or emailed to info@bssauction.com. All items must be shipped to the address on record. No Exceptions. BANK LETTER OF GUARANTEE: Checks will only be accepted when accompanied by a valid bank letter of guarantee payment stating that: MR./MRS.___________ (Specify Name) IS A CUSTOMER OF OUR BANK, AND WE WILL GUARANTEE PAYMENT OF CHECKS WRITTEN ON HIS/HER ACCOUNT UP TO $__________________ (Specify Amount) FOR PURCHASES MADE AT YOUR AUCTION ON __________________________________________________. Bank wire transfers to the account of Barry S Slosberg, Inc. and credit card payments will also be accepted (Visa, MasterCard, Amex and Discover). Please contact auction office for further instructions. MONEY ORDERS ARE NOT ACCEPTED. 5. A Buyer?s Premium of 22% will be added to the hammer price, and is payable by the purchaser as part of the total purchase price. 6. Unless exempted by law from the payment thereof, the purchaser will be required to pay any and all applicable state and / or local sales taxes. Deliveries to be made outside the state where a sale is conducted my therefore be subject to a corresponding or compensating tax in another state. 7. ALL PROPERTY IS SOLD "AS IS" AND WITHOUT RECOURSE. NEITHER BARRY S. SLOSBERG, NOR ITS CONSIGNOR(S) MAKES ANY WARRANTIES OR REPRESENTATIONS, EXPRESS OR IMPLIED OF ANY KIND WITH RESPECT TO ANY PROPERTY OFFERED FOR SALE. Except as provided below, Barry S Slosberg Inc. shall not be responsible for the accuracy, nor deemed to have made any representation or warranty of description, genuineness, attribution, provenance or condition of the property and no statement by anyone, written or oral, in any advertisement, or which is made at the sale, in the bill of sale or invoice, or elsewhere, shall be deemed such a warranty or representation or an assumption of liability. All bidders acknowledge their right to have made or requested full inspection of any and all properties prior to sale and agree to accept all matters such inspection may have disclosed or indicated. If an item is materially different than was described by the Seller, Buyer shall have 24 hours from the date the property is received to notify the Seller, and return the property to Barry S Slosberg Inc. reasonably promptly in the same condition in which it was sold. After the 24 hour period all items are considered "as is", without recourse. Refunds in cash (in-house only) or credit shall be as outlined in the Seller's Refund Policies. 8. Barry S. Slosberg, Inc. reserves the right to withdraw any property at any time before the fall of the auction hammer in its sole and exclusive discretion. Auctioneer reserves the right to bid on behalf of the consignor. 9. The highest bidder acknowledged by the auctioneer shall be the purchaser. In the event of any dispute between bidders, the auctioneer shall have the sole and final discretion either to determine the successful bidder or to re-offer and resell the property in dispute. If any dispute arises after sale, the Company's sale record shall be conclusive in all respects. 10. If the auctioneer determines that any opening or later bid or any advance of bidding is not commensurate with the value of the article offered, the auctioneer may reject the same and withdraw the article from sale. 11. No "buy" bids (without a specific bid price) shall be accepted at any time for any purpose. 12. Upon the fall of the auction hammer, title to any offered property will immediately pass to the highest bidder as determined in the exclusive discretion of the auctioneer. Such bidder thereupon assumes full risk and responsibility for the property sold and agrees to pay the full purchase price plus the buyer's premium and any other applicable taxes or fees. Barry S Slosberg Inc. may also prohibit a purchaser who fails to remove property in compliance with these Terms and Conditions from participating, directly or indirectly, as a bidder or purchaser in any future sale or sales. The Company will not be responsible for any loss, damage, theft, or otherwise responsible for any goods left in the Company's possession after ten (10) days. If the foregoing conditions or any applicable provisions of law are not complied with, in addition to other remedies available to the Company and the Consignor (including without limitation the right to hold the purchaser(s) liable for the bid price) the Company, at its option, may either cancel the sale, retaining as liquidated damages all payments made by the purchaser(s). In such event, the purchaser(s) shall remain liable for any deficiency in the original purchase price and will also be responsible for all costs, including warehousing, the expense of the ultimate sale, and the Company's commission at its regular rates together with all related and incidental charges, including legal fees. 13. The Company will charge interest of one and one-half percent (1 1/2%) per month on any balance remaining thirty (30) days after the day of sale. 14. Inquiries: All online inquiries regarding lots must be sent directly to the Seller via email and received 24 hours prior to the start of the auction. 15. Any and all of the conditions may be waived, or modified in writing at the sole discretion of Barry S. Slosberg, Inc. 16. SHIPPING & PAYMENT: THANK YOU FOR YOUR PURCHASE! WE DO NOT SHIP! BUYER is responsible for packing and shipping arrangements. All information regarding shipping will be on the invoice. Must call the office for an appointment at 215-425-7030.All purchases must be paid in full within five (5) business days upon receipt of invoice and removed from our gallery at 3455 Edgemont St, Philadelphia, PA 19134 by 4:00PM on February 10, 2022. A daily storage charge of $5 per invoice per day of small items and / or $5 per item per day on furniture which requires disassembly or two or more men to move, will be charged commencing February 14, 2022. Any purchaser wishing to have their items shipped nationally or internationally MUST contact a shipper of their choice, or the following local shipper: PHILADELPHIA MAILROOM 8001 Castor Ave. Philadelphia, PA 19152 (215-745-1100) phillymailroom@gmail.com ; Packaging Store 215-361-6940 hello@packandshipnow.com, Winning bidders are responsible for all arrangements relating to the packing and shipping of their property. All shipping charges will be borne by the Buyer and paid directly to the shipper. Any risk of loss during shipment will be borne by the Buyer following delivery of the purchased item to the designated common carrier. We will gladly coordinate shipper pick-up of property at our gallery, during normal business hours only, after payment and upon receipt of an email confirming permission to release items to shipper. MUST MAKE AN APPOINTMENT TO PICKUP! Also, check for items with special instructions. ANY PAID PURCHASES FROM THIS February 3rd, 2022 AUCTION THAT ARE NOT REMOVED BY THE BUYER OR THEIR REPRESENTATIVE BY THE 45TH CALENDAR DAY AFTER THE AUCTION WILL BE DECLARED, DEEMED AND CONSIDERED ABANDONED AND WILL BECOME THE UNDISPUTED SOLE PROPERTY OF THE AUCTION AS COMPENSATION FOR STORAGE, HANDLING AND INSURANCE. NO WEEKEND HOURS
Bidding on large items
REMEMBER TO CONSIDER THE SHIPPING OF LARGE ITEMS BEFORE BIDDING!
International Bidders only
All International bidders. VERY IMPORTANT: PLEASE, THINK OF SHIPPING COST BEFORE BIDDING.
PLEASE, PLEASE READ SHIPPING INFORMATION
THANK YOU FOR YOUR PURCHASE! WE DO NOT SHIP! BUYER is responsible for packing and shipping arrangements. All information regarding shipping will be on the invoice. Must call the office for an appointment at 215-425-7030.All purchases must be paid in full within five (5) business days upon receipt of invoice and removed from our gallery at 3455 Edgemont St, Philadelphia, PA 19134 by 4:00PM on February 10, 2022. A daily storage charge of $5 per invoice per day of small items and / or $5 per item per day on furniture which requires disassembly or two or more men to move, will be charged commencing February 14, 2022. Any purchaser wishing to have their items shipped nationally or internationally MUST contact a shipper of their choice, or the following local shipper: PHILADELPHIA MAILROOM 8001 Castor Ave. Philadelphia, PA 19152 (215-745-1100) phillymailroom@gmail.com ; Packaging Store 215-361-6940 hello@packandshipnow.com, Winning bidders are responsible for all arrangements relating to the packing and shipping of their property. All shipping charges will be borne by the Buyer and paid directly to the shipper. Any risk of loss during shipment will be borne by the Buyer following delivery of the purchased item to the designated common carrier. We will gladly coordinate shipper pick-up of property at our gallery, during normal business hours only, after payment and upon receipt of an email confirming permission to release items to shipper. MUST MAKE AN APPOINTMENT TO PICKUP! Also, check for items with special instructions. ANY PAID PURCHASES FROM THIS February 3rd, 2022 AUCTION THAT ARE NOT REMOVED BY THE BUYER OR THEIR REPRESENTATIVE BY THE 45TH CALENDAR DAY AFTER THE AUCTION WILL BE DECLARED, DEEMED AND CONSIDERED ABANDONED AND WILL BECOME THE UNDISPUTED SOLE PROPERTY OF THE AUCTION AS COMPENSATION FOR STORAGE, HANDLING AND INSURANCE. NO WEEKEND HOURS MERCHANDISE IS SOLD AS IS, WHERE IS, WITH NO WARRANTIES OR GUARANTEES. ALL DESCRIPTIONS ARE TO THE BEST OF OUR KNOWLEDGE. AUCTION DAY ANNOUNCEMENTS TAKE PRECEDENCE. ALL SALES ARE FINAL.
Locati, LLC online auctions by: