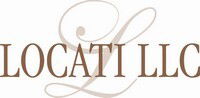 Weekly Auctions of Exceptional Items
Allschwil, Basel-landschaft, Switzerland
Antiquities / Ancient Art
In this auction Rhenus Auktionen offers 100 high quality and rare objects of ancient art from various mediterranean cultures, made of a wide variety of materials. Such as Ceramic, Faience, Bronze, Silver, Glass, Amber, Limestone and Marble. The cultures represented are Egyptian, Middle Eastern, Phoenician, Greek, Etruscan, Italic, Roman, Celtic, Anglo-Saxon, Byzantine, Normanic and Frankish Carolingian. Most of the objects where once in renowned Swiss private collections as also from European private collections, such as: Wladimir Rosenbaum, Saieva, Herbert A. Cahn, Christoph Grand, Hans Dahn, Bigot, Arno Jumperz, Max Hagemann, R.+M. Alexander, M. Tritten and Fam. Bonsera. Many of the objects were once acquired in world-famous galleries, including Royal Athena, New York; Galeria Serodine, Ascona; Jean-David Cahn, Basel; Fortuna Gallery for Ancient Art, Zurich; Charles Ede, London and Sasson Ancient Art, Jerusalem. For all objects offered in this auction are unconditionally guaranteed to be authentic and as described. All objects offered in this auction are accompanied by a certificate of authenticity with provenance information. We offer in-house shipping for all lots sold in this auction.
Auction Details
Auction Curated By
Paolo Bonsera
Ancient Art
Preview
Preview available by appointment. Tel.:+41 77 421 61 80 info@rhenusauktionen.com
Allschwil
,
Basel-Landschaft
4123
Buyer's Premium
26% up to

CHF 10,000.00

24% up to

CHF 20,000.00

22% above

CHF 20,000.00
Terms & Conditions
AUKTIONSBEDINGUNGEN DER RHENUS AUKTIONEN P. BONSERA Durch die Teilnahme an der Auktion unterzieht sich der Bieter den hier festgehaltenen Auktionsbedingungen von Rhenus Auktionen P. Bonsera (im Folgenden nur noch Rhenus Auktionen genannt). 1. AUSGANGSLAGE UND DEFINITION Die zur Versteigerung stehenden Objekte werden durch Rhenus Auktionen im Namen und für Rechnung des Einlieferers (Verkäufer) an den Höchstbietenden (Käufer) versteigert. Der Zuschlag erfolgt in Schweizer Franken und geht an den von Rhenus Auktionen für die Auktion anerkannten Höchstbietenden. Dadurch wird ein Kaufvertrag zwischen dem Einlieferer und dem Käufer abgeschlossen. Der Käufer haftet persönlich für seine Gebote und kann nicht geltend machen, für Dritte gehandelt zu haben. 2. AUKTION Es steht grundsätzlich jedem Bieter offen an einer Auktion von Rhenus Auktionen teilzunehmen. Rhenus Auktionen behält sich jedoch ausdrücklich das Recht vor, nach eigenem und freiem Ermessen jeder Person den Zutritt zu den Räumlichkeiten oder die Teilnahme an den Auktionen ohne Nennung von Gründen zu verweigern. Schriftliche Gebote werden bis 1 Stunde vor Auktionsbeginn entgegengenommen. Auf Objekte mit einem Schätzpreis von über CHF 1'000 kann auch telefonisch geboten werden, wenn dies mindestens 4 Stunden vor Auktionsbeginn mit Rhenus Auktionen so vereinbart werden konnte. Bieter, die ihre Gebote online abgeben möchten, können nachdem sie von Rhenus Auktionen zur Auktion zugelassen worden sind, via Internetplattform an der Auktion teilnehmen. Rhenus Auktionen behält sich aber das Recht vor, Registrierungsgesuche ohne weitere Begründung abzulehnen. Für Online-Gebote im Rahmen einer Live-Online-Auktion im Internet gelten im Übrigen die Auktionsbedingungen welche auf der Live-Auktion Webseite publiziert sind. Diese Auktionsbedingungen können von den hier festgehaltenen abweichen. Erstmalige Auktionsteilnehmer, müssen sich vor der Auktion mittels Registrierungsformular registrieren. Der Registrierung ist eine Kopie eines Identitätsnachweises und eine Kopie der Kreditkarte beizulegen. Bei Zahlungsverzug ist Rhenus Auktionen berechtigt, die Kreditkarte des Bieters gemäss Angaben auf dem Registrierungsformular bis zur Höhe des geschuldeten Betrages zuzüglich Spesen des Kartenanbieters zu belasten. Für Gebote auf Objekte mit einem unteren Schätzwert von mehr als CHF 10'000 kann von Rhenus Auktionen vorgängig ein Bonitätsnachweis verlangt werden. Für Gebote auf ein Objekt mit oberem Schätzwert von mehr als CHF 20'000 kann Rhenus Auktionen die vorgängige Überweisung von 25% des unteren Schätzwertes als Sicherheit verlangen. Dieser Betrag wird von Rhenus Auktionen nach der Auktion mit den Ansprüchen des Bieters und des Einlieferers verrechnet und einen Überschuss umgehend zurückerstattet. Für nicht berücksichtigte Gebote aller Art lehnt Rhenus Auktionen jede Haftung ab. Unabhängig vom Grund für die Nichtberücksichtigung. 3. VERSTEIGERUNG Ein von Rhenus Auktionen im Rahmen einer Auktion angebotenes Objekt kann unterhalb des mit dem Einlieferer vereinbarten Mindestverkaufspreises ausgerufen werden. Jedes Gebot anlässlich einer Auktion stellt eine verbindliche Offerte dar. Schriftliche Gebote werden nach ihrem zeitlichen Eingang berücksichtigt. Der Höchstbietende erhält den Zuschlag, so günstig wie möglich, das heisst einen Schritt über dem zweithöchsten Gebot. Gleich hohe schriftliche Gebote werden nach ihrer Eingangszeit berücksichtigt. Schriftliche Gebote die direkt bei Rhenus Auktionen abgegeben werden, sind gegenüber gleich hohen schriftlichen Internetgeboten bevorzugt. Ein Gebot behält seine Gültigkeit, bis dieses überboten oder von Rhenus Auktionen abgelehnt wird. Solange ist der Bieter an sein Gebot gebunden. Rhenus Auktionen behält sich das Recht vor, jedes Gebot ohne Angabe der Gründe abzulehnen. Rhenus Auktionen kann zur Versteigerung eingelieferte und angebotene Objekte zurücknehmen oder ohne Verkauf zuzuschlagen. Weiter behält sich Rhenus Auktionen das Recht vor, gegebenenfalls für ein Objekt den Zuschlag nur unter Vorbehalt vorzunehmen. Erfolgt der Zuschlag unter Vorbehalt, so bleibt der Bieter noch während 14 Tagen an sein Gebot gebunden. Er wird wieder frei, Rhenus Auktionen den Zuschlag nicht innert dieser Frist als definitiv erklärt. Die ersteigerten Objekte können erst nach vollständig eingegangener Zahlung herausgegeben werden. 4. AUFGELD Vom Käufer ist auf den Zuschlagspreis ein Aufgeld zu entrichten, das wie folgt berechnet wird: Zuschläge bis CHF 10'000.– 26% (zzgl. MwSt.) Zuschläge von CHF 10'001.– bis 20'000.– 24% (zzgl. MwSt.) Zuschläge von CHF 20'001.– 22% (zzgl. MwSt.) Auf das Aufgeld hat der Käufer die schweizerische Mehrwertsteuer von 7.7 % zu entrichten. Alle im Katalog mit (*) markierten Objekte sind vollumfänglich mehrwertsteuerpflichtig. Das heisst dass bei diesen Objekten die Mehrwertsteuer auf das Aufgeld und auf den Zuschlagspreis berechnet wird. Für die Objekte, für die der Käufer eine rechtsgültige Ausfuhrdeklaration vorweisen kann, wird die Mehrwertsteuer rückvergütet. 5. HAFTUNG Die zu Versteigerung angebotenen Objekte werden in dem Zustand verkauft und erworben in dem sie sich im Augenblick des Zuschlags befinden. Die Gewährspflicht von Rhenus Auktionen endet mit erfolgtem Zuschlag. Die Beschreibung der Objekte erfolgt stets nach bestem Wissen und Gewissen, Rhenus Auktionen kann trotz aller Sorgfalt für die Katalogangaben keine Haftung übernehmen. Die zur Versteigerung angebotenen Objekte werden vor der Auktion ausgestellt. Während dieser Ausstellung besteht die Möglichkeit, die Objekte zu begutachten. Entsprechend wird der Bieter aufgefordert, sich ein eigenes Urteil über die Korrektheit der Katalogangaben zu bilden. Massgebend für die Objektbeschreibungen ist die Druckausgabe des Katalogs in deutscher Sprache. Bei Bedarf zieht Rhenus Auktionen Experten ihrer Wahl zur Meinungsbildung bei, und stützt sich auf deren Expertisen. Für die Richtigkeit solcher Expertenmeinungen kann Rhenus Auktionen nicht haftbar gemacht werden. Jede Gewährleistung für Sach- oder Rechtsmängel wird von Rhenus Auktionen ausdrücklich abgelehnt. Sollte sich ein Objekt als absichtliche Fälschung herausstellen oder sollten gravierende Mängel oder Ergänzungen mit Täuschungsabsicht, die in krassem Gegensatz zur Katalogbeschreibung stehen, vom Käufer nachträglich erkannt werden, so erklärt sich Rhenus Auktionen ohne rechtliche Verpflichtung dazu bereit den Zuschlag im Namen des Einlieferers zu annullieren und den Zuschlagspreis , das Aufgeld und die Mehrwertsteuer zurück zu erstatten. Voraussetzung für die Rückerstattung ist die Einhaltung der Reklamationsfrist von 20 Tagen nach dem Erhalt des Objekts. Die Mängelrüge muss mit eingeschriebenem Brief an Rhenus Auktionen erfolgen. Die Verpflichtungen des Einlieferers gegenüber dem Käufer sind im gleichen Masse eingeschränkt wie die Verbindlichkeiten von Rhenus Auktionen gegenüber dem Käufer. 6. RECHNUNG UND BEZAHLUNG Die Rechnung für ein ersteigertes Objekt ist innert 7 Tagen nach Auktionsende zu bezahlen. Zahlungen mittels Kreditkarte unterliegen einer Bearbeitungsgebühr von 4%, die vom Käufer zu bezahlen ist und auf den Rechnungsbetrag erhoben wird. Kontoinhaber: Rhenus Auktionen P. Bonsera Bank: UBS Ort: 4123 Allschwil Land: Schweiz IBAN: CH84 0023 3233 2978 4401 V BIC: UBSWCHZH80A Alle Preise verstehen sich in Schweizer Franken. Etwaige weitere anfallende Steuern sowie Einfuhr- und Ausfuhrsteuern sind vom Kunden zu zahlen. Ggf. hat sich der Kunde hierüber zuvor selbst zu informieren oder mit uns Kontakt aufzunehmen. Bei Vorkasse und bei Lieferung per Rechnung ist die Zahlung innerhalb von 10 Tagen nach Erhalt der Rechnung zu leisten. Rhenus Auktionen kann Zahlungen des Käufers auch entgegen dessen Anweisung auf jede beliebige offene Schuld des Käufers gegenüber Rhenus Auktionen oder dem Einlieferer anrechnen und allfällige Forderungen des Käufers gegen sie mit eigenen Ansprüchen verrechnen. Ist der Käufer im Zahlungsverzug, wird auf den Rechnungsbetrag ein Verzugszins von 10 % p.a. erhoben. Falls Rhenus Auktionen die Bezahlung für einen Kauf nicht innert 7 Tagen nach Auktionsende erhalten hat, ist Rhenus Auktionen berechtigt, ohne weitere Rücksprache mit dem Käufer, den geschuldeten Rechnungsbetrag der Kreditkarte des Käufers zu belasten. Erbringt der Käufer die geschuldete Zahlung nicht oder nicht innert der vorgegeben Frist von 7 Tagen, kann Rhenus Auktionen zudem im eignen Namen und auch im Namen des Einlieferers wahlweise (i) weiterhin die Erfüllung des Kaufvertrags verlangen oder (ii) ohne Fristansetzung vom Kaufvertrag zurücktreten oder Schadenersatz wegen Nichterfüllung verlangen. Der Käufer haftet Rhenus Auktionen und dem Einlieferer für alle aus der Nichtzahlung bzw. Zahlungsverspätung entstandenen Schäden. Bis zur vollständigen Bezahlung aller geschuldeten Beträge behält Rhenus Auktionen behält sich bis zur vollständigen Bezahlung aller geschuldeten Beträge, ein Pfandrecht an allen sich in ihrem Besitz befindlichen Objekten des Käufers. Rhenus Auktionen ist zur betreibungsrechtlichen oder privaten Verwertung (inkl. Selbsteintritt) solcher Pfänder berechtigt. Ausgeschlossen ist die Einrede der vorgängigen Pfandverwertung nach Art. 41 des Schweizer Schuldbetreibungs- und Konkursrechts. 7. EIGENTUM Sobald der Kaufpreis und das Aufgeld (inkl. Mehrwertsteuer) vollständig bezahlt sind und Rhenus Auktionen diese Zahlung dem entsprechenden Objekt zugeordnet hat, geht das Eigentum an diesem Objekt auf den Käufer über. 8. ABHOLUNG VERSAND UND EXPORTDOKUMENTE Die ersteigerten Objekte können direkt nach der Auktion oder in der darauffolgenden Woche nach Voranmeldung abgeholt werden. Für die Aufbewahrung der ersteigerten Objekte wird von Rhenus Auktionen keine Gewähr geleistet. Werden die ersteigerten Objekte nicht innert 10 Tagen abgeholt, lagert Rhenus Auktionen diese wahlweise auf Kosten und Gefahr des Käufers bei einer Firma ihrer Wahl oder in ihren eigenen Räumen zu einem Tagessatz von CHF 5 bis CHF 10 pro Objekt ein. Die Herausgabe an den Ersteigerer erfolgt in diesem Fall erst nach Begleichung der Rechnung und der Lagergebühren. In der Regel bietet Rhenus Auktionen für die meisten verkauften Objekte einen hausinternen Versand an. Rhenus Auktionen behält sich jedoch das Recht vor, auf ein Versandunternehmen zu verweisen, je nachdem wie groß und empfindlich ein Objekt ist oder ob die Versandadresse auf mögliche Versandschwierigkeiten hinweist. Rhenus Auktionen kümmert sich um alle für den Export ausserhalb der Schweiz notwendigen Dokumente. Rhenus Auktionen nimmt Transportaufträge nur schriftlich entgegen. Zugeschlagenen Objekte werden ohne anders lautende schriftliche Abmachung für den Transport durch Rhenus Auktionen auf Kosten des Käufers versichert. Verglaste Bilder und zerbrechliche Objekte werden von Rhenus Auktionen nicht versandt. 9. WEITERE BESTIMMUNGEN Der Käufer erklärt sein Einverständnis damit, dass Rhenus Auktionen auch vom Einlieferer eine Kommission erhält. Rhenus Auktionen behält das Urheberrecht der von Rhenus Auktionen erstellten Fotografien und Abbildungen. Die vorstehenden Bedingungen sind Bestandteil von jedem an einer Auktion abgeschlossenen Kaufvertrags. Die vorliegenden Auktionsbedingungen und alle Änderungen daran unterliegen ausschliesslich dem Schweizer Recht. 10. ERGÄNZUGNEN UND ÄNDERUNGEN Ergänzungen oder Änderungen bedürfen zwingend der Schriftform. Auch wenn eine der aufgelisteten Bestimmungen unwirksam sein sollte, behalten die übrigen Bestimmungen ihre Gültigkeit. Statt der unwirksamen Bestimmung soll eine Regelung in Kraft treten, die dem gewollten Zweck am nächsten kommt und rechtlich zulässig ist. Ebenso gilt das gleiche bei eventuellen Lücken der Regelung. 11. GERICHTSSTAND UND ANZUWENDENDES RECHT Es ist ausschliesslich Schweizer Recht anwendbar. Gerichtsstand ist Arlesheim Basel-Landschaft. Rhenus Auktionen behält sich jedoch das Recht vor, ein Verfahren vor jedem anderen dafür zuständigen Gericht anhängig zu machen. Terms and conditions (English): The German version being definite and legally binding in the event of any disputes. (This text is automatically translated by DeepL.) AUCTION CONDITIONS OF RHENUS AUCTIONS P. BONSERA By participating in the auction, the bidder submits to the auction terms and conditions of Rhenus Auctions P. Bonsera (hereinafter referred to as Rhenus Auctions) as set forth herein. 1. STARTING POSITION AND DEFINITION The objects offered for auction are sold by Rhenus Auctions in the name and for the account of the Consignor (Seller) to the highest bidder (Buyer). The knockdown is made in Swiss francs and goes to the highest bidder recognised by Rhenus Auctions for the auction. This concludes a purchase contract between the seller and the buyer. The buyer is personally liable for his bids and cannot claim to have acted on behalf of third parties. 2. AUCTION In principle, every bidder is free to participate in a Rhenus Auctions auction. However, Rhenus Auctions expressly reserves the right, at its sole and absolute discretion, to refuse admission to the premises or participation in the auctions to any person without stating reasons. Written bids will be accepted up to 1 hour before the start of the auction. Bids for objects with an estimated price of more than CHF 1,000 may also be made by telephone if this has been agreed with Rhenus Auctions at least 4 hours before the auction starts. Bidders who wish to place their bids online can participate in the auction via the Internet platform after they have been admitted to the auction by Rhenus Auctions. However, Rhenus Auctions reserves the right to reject registration requests without further justification. For online bids within the framework of a live online auction on the Internet, the auction conditions published on the live auction website shall apply. These auction conditions may deviate from those set out here. First-time auction participants must register prior to the auction using the registration form. A copy of proof of identity and a copy of the credit card must be enclosed with the registration. In the event of late payment, Rhenus Auctions is entitled to charge the bidder's credit card up to the amount owed plus the card provider's charges, as indicated on the registration form. For bids on objects with a lower estimated value of more than CHF 10,000, Rhenus Auctions may request proof of creditworthiness in advance. For bids on an object with an upper estimated value of more than CHF 20,000, Rhenus Auctions may require the prior transfer of 25% of the lower estimated value as security. This amount will be offset by Rhenus Auctions after the auction against the claims of the bidder and the consignor and any surplus will be refunded immediately. Rhenus Auctions declines all liability for bids of any kind that are not considered. Irrespective of the reason for non-inclusion. 3. AUCTION An object offered by Rhenus Auctions in the course of an auction may be called for sale below the minimum sales price agreed with the consignor. Every bid made at an auction constitutes a binding offer. Written bids will be considered according to their time of receipt. The highest bidder shall be awarded the lot as favourably as possible, i.e. one step above the second highest bid. Written bids of the same amount will be considered according to their time of receipt. Written bids submitted directly to Rhenus Auctions are preferred over equally high written internet bids. A bid remains valid until it is outbid or rejected by Rhenus Auctions. Until then the bidder is bound to his bid. Rhenus Auctions reserves the right to reject any bid without giving reasons. Rhenus Auktionen may take back objects consigned and offered for auction or knock down without sale. Furthermore, Rhenus Auctions reserves the right, if necessary, to knock down an object only with reservation. If the object is knocked down with reservation, the bidder remains bound to his bid for 14 days. He will be released again if Rhenus Auctions does not declare the acceptance of the bid as definitive within this period. The auctioned objects can only be handed over after payment has been received in full. 4. SURCHARGE The buyer shall pay a buyer's premium on the hammer price, which shall be calculated as follows: Surcharges up to CHF 10'000.- 26% (plus VAT). Surcharges from CHF 10'001.- to 20'000.- 24% (plus VAT) Surcharges from CHF 20'001.- 22% (plus VAT) The buyer has to pay the Swiss VAT of 7.7 % on the surcharge. All objects marked with (*) in the catalogue are fully subject to VAT. This means that VAT will be charged on the buyer's premium and on the hammer price. For those objects for which the buyer can present a legally valid export declaration, the VAT will be refunded. 5. LIABILITY The objects offered for auction are sold and purchased in the condition in which they are at the moment of the knockdown. The warranty obligation of Rhenus Auctions ends with the successful acceptance of the bid. The description of the objects is always made to the best of Rhenus Auktionen's knowledge and belief. Rhenus Auktionen cannot accept any liability for the catalogue information despite all due care. The objects offered for auction will be exhibited before the auction. During this exhibition there will be an opportunity to examine the objects. Accordingly, the bidder is requested to form his own opinion as to the correctness of the catalogue information. The printed version of the catalogue in German is authoritative for the object descriptions. If necessary, Rhenus Auctions will consult experts of its choice to form an opinion and will rely on their expert opinions. Rhenus Auktionen cannot be held liable for the correctness of such expert opinions. Any warranty for material defects or defects of title is expressly rejected by Rhenus Auktionen. Should an object turn out to be a deliberate forgery or should serious defects or additions with intent to deceive, which are in blatant contrast to the catalogue description, be subsequently recognised by the buyer, Rhenus Auctions agrees without legal obligation to cancel the hammer price on behalf of the seller and to refund the hammer price, the buyer's premium and the value added tax. A prerequisite for the refund is the observance of the complaint period of 20 days after receipt of the object. The complaint must be made by registered letter to Rhenus Auctions. The obligations of the consignor towards the buyer are limited to the same extent as the obligations of Rhenus Auctions towards the buyer.   6. INVOICE AND PAYMENT The invoice for an auctioned item must be paid within 7 days of the end of the auction. Payments by credit card are subject to a processing fee of 4%, payable by the buyer, which will be added to the invoice amount. Account holder: Rhenus Auctions P. Bonsera Bank: UBS Place: 4123 Allschwil Country: Switzerland IBAN: CH84 0023 3233 2978 4401 V BIC: UBSWCHZH80A All prices are in Swiss Francs. Any other applicable taxes as well as import and export taxes are to be paid by the customer. If necessary, the customer must inform himself about this beforehand or contact us. In the case of advance payment and delivery by invoice, payment must be made within 10 days of receipt of the invoice. Rhenus Auctions may set off payments made by the buyer against any outstanding debt of the buyer towards Rhenus Auctions or the seller, even against the buyer's instructions, and may set off any claims of the buyer against them against its own claims. If the buyer is in default of payment, an interest on arrears of 10 % p.a. will be charged on the invoice amount. If Rhenus Auctions has not received payment for a purchase within 7 days after the end of the auction, Rhenus Auctions is entitled, without further consultation with the buyer, to charge the invoice amount owed to the buyer's credit card. the buyer's credit card. If the buyer fails to make the payment due or fails to do so within the specified period of 7 days, Rhenus Auctions may also, in its own name and also in the name of the seller Consignor at its own discretion (i) continue to demand fulfilment of the purchase contract or (ii) withdraw from the purchase contract without setting a time limit or claim damages for non-performance. The Buyer is liable to Rhenus Auctions and the Vendor for all damages resulting from non-payment or late payment. Until full payment of all amounts owed, Rhenus Auktionen retains a lien on all objects of the Buyer in its possession. Rhenus Auctions is entitled to realise such pledges under debt enforcement law or privately (including self-enforcement). The plea of prior realisation of the pledge according to Art. 41 of the Swiss Debt Enforcement and Bankruptcy Law is excluded. 7. OWNERSHIP As soon as the purchase price and the buyer's premium (incl. VAT) have been paid in full and Rhenus Auctions has allocated this payment to the corresponding object, ownership of this object is transferred to the buyer. 8. COLLECTION SHIPPING AND EXPORT DOCUMENTS The auctioned objects can be collected directly after the auction or in the following week by appointment. Rhenus Auctions does not guarantee the safekeeping of the auctioned items. If the auctioned items are not collected within 10 days, Rhenus Auctions will store them either at the buyer's expense and risk with a company of its choice or on its own premises at a daily rate of CHF 5 to CHF 10 per item. In this case, the items will only be handed over to the buyer after the invoice and the storage fees have been paid. As a rule, Rhenus Auktionen offers in-house shipping for most of the objects sold. However, Rhenus Auctions reserves the right to refer to a shipping company depending on the size and sensitivity of an item or if the shipping address indicates possible shipping difficulties. Rhenus Auctions will take care of all documents necessary for export outside Switzerland. Rhenus Auktionen only accepts transport orders in writing. Unless otherwise agreed in writing, Rhenus Auctions will insure the consigned objects for transport at the expense of the buyer. Glazed pictures and fragile objects will not be shipped by Rhenus Auctions. 9. FURTHER PROVISIONS The buyer agrees that Rhenus Auctions also receives a commission from the seller. Rhenus Auctions retains the copyright of the photographs and illustrations created by Rhenus Auctions. The above conditions are an integral part of every purchase contract concluded at an auction. These Auction Terms and any amendments thereto shall be governed exclusively by Swiss law. 10. ADDITIONS AND AMENDMENTS Any additions or amendments must be made in writing. Even if one of the listed provisions should be invalid, the remaining provisions shall remain valid. Instead of the invalid provision, a provision shall come into force which comes closest to the intended purpose and is legally permissible. The same shall apply in the event of any loopholes in the provision. 11. PLACE OF JURISDICTION AND APPLICABLE LAW Swiss law is exclusively applicable. The place of jurisdiction is Arlesheim Basel-Landschaft. However, Rhenus Auctions reserves the right to bring proceedings before any other competent court.
Locati, LLC online auctions by: