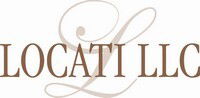 Weekly Auctions of Exceptional Items
Pasadena, CA, United States
Genuine Certified Fine Jewelry and Watch Sale
Riverside Galleries
TOP RATED
Hundreds of beautiful quality unique pieces with bids starting at $50. Jewelry is certified and sure to impress. Bid on one or several items adding to your collection. Sure to hold value and even appreciate over time. Good luck and enjoy the auction!
Auction Details
Preview
available for preview at www.liveauctioneers.com
680 E. Colorado Blvd. #180
Terms & Conditions
AUCTION TERMS AND CONDITIONS The following, as amended by any posted notices or announcements during the sale, constitutes the entire terms and conditions on which property listed in the catalog shall be offered for sale or sold by Riverside Galleries PLEASE READ THIS ENTIRE AGREEMENT. Please be advised that by placing a bid, you are entering into a legally binding contract with Riverside Galleries. If you are the successful and winning bidder, you shall have a legal obligation to purchase the property bid on from the seller. Place a bid only if you are serious about buying the item. Any questions before bidding should be resolved by contacting Riverside Galleries. Riverside Galleries reserves the right to withdraw or combine any lots listed in the catalog at any time with no liability. The successful bidder is the highest bidder acknowledged by the Auctioneer. Riverside Galleries and its Auctioneers will have final discretion in determining the successful bidder and in resolving any dispute between bidders. If any dispute arises after the sale, Riverside Galleries sale record shall be conclusive. Successful bidders must pay for the entire invoice before any items are removed or shipped from our gallery. All items must be paid for and removed within THREE (3) BUSINESS DAYS from the date of auction. Occasionally you may notice that an item is re-listed. This can be due to a variety of reasons such as a winning bidder in a previous auction not paying for the item, multiple types of the same item or it is one of the few items listed with a reserve and the reserve was not met. Most Jewelry came from a jewelry manufacturing company that carries multiple similar items. Lots may have reserves or minimum selling prices. This confidential figure is set by consignor and Riverside Galleries. Riverside Galleries will exercise all reserve bids. The record of sale kept by the auction house is final if any dispute arises. Digital recordings of the sale will be used for confirmation. Bidder shall be responsible for all costs of collection, including court costs and reasonable attorney's fees. By participating in Riverside Galleries auction through the internet, bidders consent to the jurisdiction of the Courts where the auctions are held. BUYERS PREMIUM Each lot sold at the auction is subject to a 17% buyer?s premium, in addition to the hammer price for each lot. All purchases shipped within California are subject to California sales tax rate of 9.00% unless the Purchaser has a valid tax exemption number that will be applied to the invoice. Payments for winning bids may be made with PayPal, credit cards, certified checks, personal or business checks, or wire transfers. No merchandise shall be released prior to the end of the entire auction session. Riverside Galleries reserves the right to hold any purchase until all funds are cleared and received in our bank. SHIPPING AND HANDELING Riverside Galleries provides handling, packing and shipping services solely as a convenience for our bidders. Domestic shipments within the United States are $45 and international shipments are $80. Shipping cost is included in the bidders post sale invoice. Items are shipped within five to seven business days or sooner. In the unusual event of a shipment exceeding seven business days we will notify recipient of delay and offer an estimate for delivery. All shipments are insured at the total bid amount contained in the shipment (other add-on charges are not covered by insurance). We pay for insurance services at our own expense as a security for both our bidders and Riverside Galleries. We also require a Direct Signature from the Bidder once the merchandise is received. APPRAISALS All jewelry items sold by Riverside Galleries are evaluated by third party appraisal firms where certified GIA Gemologists evaluate the weight, size, and grade of gemstone and/or metal to determine the replacement value of the item. Please be advised that all appraisals are done for insurance purposes only and do not determine the actual value of the jewelry on auction. The appraisals are done for sole purpose of protecting the Buyer in the event of damage or loss of purchased jewelry items from Riverside Galleries. Riverside Galleries is not responsible for the opinions and appraisals of any third party appraisal firms and their experts. RETURNS All property is sold AS IS, WHERE IS, with all faults, and ALL SALES ARE FINAL. Returns may only be made with written authorization of Riverside Galleries and at Riverside Galleries sole discretion. To request a return, you must provide a written request fully explaining the basis for the return no later than three (3) days after your receipt of the lot. Under no circumstances will any amounts other than the winning bid amount be refunded. A restocking fee of 20% of the full invoice amount may apply. All authorized returns must be received in exactly the same condition as when originally shipped to Buyer, or they will be returned to Buyer at Buyer's cost. Any unauthorized returns will be refused. Refusal to accept merchandize delivered by Yorkshire Estate Auctions, LLC to the bidder constitutes an unauthorized return in direct violation of these general terms and conditions. Riverside Galleries and its Consignors disclaim any warranties, express or implied, including but not limited to the Implied Warranty of Merchantability or Fitness for any particular purpose. No warranties are made that the property offered for sale is what it is described to be by the Auctioneer or the catalog. Neither Riverside Galleries nor its Consignors will be held responsible for any descriptions of the rarity, quality, condition, size, importance, or provenance of the property. While Riverside Galleries representatives, to the best of their ability, describe the items for sale, any statement, whether oral or written, by the Auctioneer or by any Riverside Galleries representative are mere opinions and shall not be deemed a warranty or representation regarding the property offered for sale. The bidder is responsible for determining the age, size, condition and value of the property before bidding. By placing a bid, you signify that you have examined the property to your satisfaction or have chosen not to examine it. If Riverside Galleries is prevented by fire, theft, or any other reason whatsoever from delivering any property to the purchaser, its liability shall be limited to the purchase price of the property as paid by the purchaser. Please email us at Riversidegalleries@gmail.com if you have further questions.
Autopay
If you have not contacted Riverside Galleries to arrange payment within 3 days of the time that invoice is sent, we will charge the credit card you used to register for the auction for the amount of your invoice.
Locati, LLC online auctions by: