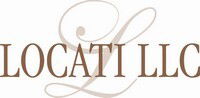 Weekly Auctions of Exceptional Items
Done
Sep 26, 2021 11:00 AM EDT
Auction Details
Fall Fine Estates Auction
Our September 26th sale comprises over 575 lots of fine and decorative arts and antiques sourced from various local and regional estates and collections. The auction features fine art and furniture from the estate of William Kenny III, Greenwich CT; furniture and decorative arts from a New England educational institution; furniture from a Litchfield County Historical Institution; fine art and furniture from a Southbury CT estate; American and European decorative arts from a NYC estate; American folk art and furniture from a Longmeadow MA Estate; a large collection of European decorative arts from a New Haven County estate; American decorative and fine art from a Woodbury CT estate; a large collection of vintage costume jewelry from a New Haven County estate; decorative arts and sterling from the estate of a prominent Woodbury CT collector; and Chinese and Asian decorative arts from several collections and estates.
Auction Details
Preview
Due to COVID-19 considerations, preview is primarily online, but preview by advance registration/appointment will be offered on Wednesday, Thursday, Friday and Saturday before the auction, subject to our posted COVID-19 safety protocols. We will also have enhanced staffing for condition reports and additional photo requests. For further information please call Schwenke Auctioneers at 203-266-0323.
Mail/Payments: PO Box 957 Woodbury, CT 06798
Auction Gallery/Pickup Location - 710 Main St. Sou
Buyer's Premium
27% up to

$500,000.00

22% above

$500,000.00
Terms & Conditions
Schwenke Auctioneers Terms and Conditions of Sale Bidding on items indicates review of and acceptance of the following: 1. All goods are sold "AS-IS", "WHERE IS", "WITH ALL FAULTS" and all sales are final. Schwenke Auctioneers is not responsible for the correctness of lot lead lines, lot descriptions or statements of condition, and we do not represent or warrant the description, quality, size, importance, genuineness, authenticity, authorship, attribution, provenance, age, period, culture, source, origin or condition of any items and no statement made in our advertisements, in our catalogs either printed or online, at or during the auction, in the bill of sale, or otherwise or elsewhere, regardless of the degree of detail or specificity, shall be deemed such a representation or warranty. Condition information and/or statements of condition are not included in auction item descriptions. Any condition information which may be included is for information purposes only and may not be relied upon as the equivalent of a formal Condition Report. Condition Reports must be requested in writing, and will be provided in writing. We do not give verbal Condition Reports. No employee or agent is authorized to or will make any statements regarding condition. Condition Reports given in response to bidder requests are issued in good faith, but may not be construed as statements of fact or an expert opinion or a guarantee of condition and may not be relied upon in substitution of or in lieu of physical inspection. All auction items are available for bidder examination prior to the auction. Bidding on an item signifies that you have examined that item, either personally or through an authorized agent, or that you have elected not to examine that item. Any request for additional photos will be responded to when possible and images will be added to the online catalog lot description. Requests for Condition Reports and/ or photographs submitted later than 24 hours before the sale will not be responded to, and we do not provide photographs post-auction. It is the responsibility of prospective bidders to examine lots in person or through an authorized agent and decide their level of interest. Neither the auctioneer, nor the consignor, is responsible for the accuracy of any printed or verbal descriptions of any Condition Reports. All weights and measurements are approximate and not guaranteed. Buyer relies solely on his/her own expertise and judgment regarding authenticity and condition when bidding on an item. If you require absolute certainty in all areas of authenticity and/or condition and the results of your own evaluation leave uncertainty in your mind, we recommend that you not bid on the item in question. As noted above, all sales are final at the fall of the hammer, and we do not give refunds. Any claim regarding condition of a purchased lot must be made within 15 days from the auction date when purchased or within 5 days after receipt of the item by the purchaser, whichever is later in time. In the event of a dispute regarding any lot, the purchaser's sole remedy shall be rescission of the sale and restitution of the original purchase price and premium paid by such purchaser. Schwenke Auctioneers shall have no liability for any damages, whether incidental, consequential or otherwise, arising out of or in connection with any sale to purchaser. No refunds will be made for any shipping and/or handling fees paid to a third party by the purchaser. No claims will be recognized if made by anyone other than the original purchaser. Schwenke Auctioneers pays its consignors 30 business days after the day of sale. After that date, Schwenke Auctioneers will not entertain any requests for refunds. 2. A buyer's premium will be added to the hammer price of each lot and is payable by the purchaser as part of the total purchase price. a. In-House (non-internet): The buyer's premium per lot for "in-house" purchases in our auction (not on Hibid or any other internet platform) is 22% up to and including $500,000, and 17% for the remaining balance above $500,000. In-house (non-internet) purchasers who pay their invoices in full in cash or approved check within seven days of the auction will pay a reduced buyer's premium of 20%. b. In-House Internet (Hibid): The buyer's premium per lot for internet purchases through Hibid is 22%. There are no discounts to the buyer's premiums available for early payments or cash payments on Hibid. c. Third Party Internet: The buyer's premium per lot for purchases in our auction on Live Auctioneers is 27%; on Invaluable is 27%; and on Bidsquare is 27%. There are no discounts to the internet buyer's premiums available for early payments or cash payments on those internet online bidding platforms. 3. All in-house bidders are required to register in person and give full identification including valid driver's license and credit card information prior to the beginning of the auction and are required to use the number issued them when identifying themselves as the successful bidder. We also reserve the right to require other auction house credit references. 4. The auctioneer has the sole and exclusive power and authority, without exception and without liability, to (a) resolve any disputes between bidders, (b) determine whether to pass or re-offer any lot for sale, (c) reject or challenge any bid or advance at the start of the bidding or during the bidding, and (d) otherwise regulate the bidding and its increments. The auctioneer shall further have the right to reject any opening or subsequent bid that, in the auctioneer's sole opinion and discretion, is not commensurate with the value of the lot or is not within the published bid increments. At the auctioneer's discretion, no bid of less than one-half the low estimate will be accepted from any source: phone bidding, absentee bidding, internet bidding, or live bidding in the gallery. The highest bidder as determined by the auctioneer shall be deemed the purchaser. If the auctioneer receives more than one bid of the same value, only the first acknowledged will be accepted. If any dispute arises after the sale, the sale record maintained by Schwenke Auctioneers is conclusive. Although Schwenke Auctioneers will endeavor to execute accurately any absentee/phone bids, including internet absentee bids, these services are offered only as a convenience and we are not responsible for any errors or omissions which may occur in the exercise of these services, and we do not offer phone bidding for bidders outside the United States. "Auctioneer" as used in these Conditions of Sale means an employee or representative of Schwenke Auctioneers duly licensed as an auctioneer or otherwise authorized by Schwenke Auctioneers to conduct an auction under the laws of the State of Connecticut. 5. Schwenke Auctioneers offers the internet bidding platform tool as a convenience to our clients. (a) Approval: Approval to bid on any internet bidding platform is at the discretion of Schwenke Auctioneers and applicants with less than three months recorded bidding history will not be approved to bid in our auction without providing credit information and photo identification together with a valid credit card. Depending on the circumstances, a deposit in the amount of 50% of the low estimate on all lots of interest may be required as a condition of approval to bid. (b) Bids, Technical Issues: Please be aware that there is no time advantage to absentee bids submitted on any internet platform. Also, please be advised that in some cases an absentee bid submitted on the internet before or during the auction may not be received by the auctioneer conducting the sale, or if received may not be accepted. This may occur even when the internet absentee bid was placed earlier than an equivalent absentee bid placed with the house. No bids will be accepted after the auctioneer has closed the lot. The auctioneer has final discretion over which bids to accept, as described elsewhere in this document, and live bidders in the room and/or in-house absentee bids are often recognized first by the auctioneer. Accordingly, an absentee internet bid at the start bid may not be successful and the lot may sell to a competing bidder at the start bid. Our experience suggests that internet bidders should bid their limit, not just the start bid, in order to have the best chance of winning a lot. There are frequently delays in transmission of bids over the internet, and in some cases internet bids may be received after a lot has been sold to another bidder and will therefore not be accepted. Internet bids are not visible to the auctioneer until the lot opens for bidding at the live auction, and even then may only be visible to the internet clerk and may not be accepted by the auctioneer , who is free to accept bids from any source and in any order in the exercise of his/her discretion. In-house absentee bids left directly with Schwenke Auctioneers on our bid forms are time stamped and in the case of multiple in-house absentee bids are executed competitively with respect to start bids and bid increments. 6. Title to each auction lot passes upon the fall of the auctioneer's hammer, and the purchaser assumes full ownership of and responsibility therefore at the fall of the auctioneer's hammer. Thereafter the property is at the sole risk of the Buyer and neither the Seller nor Schwenke Auctioneers shall be responsible for any loss or damage. 7. Some lots carry reserves or minimum selling prices, which is a figure set by the consignor and Schwenke Auctioneers below which a lot will not be sold. Schwenke Auctioneers will execute the reserve bids on behalf of consignors. The reserve will not exceed the low estimate. Estimates are subject to change at any time prior to the offering of each lot. 8. As noted above in Section 4, absentee and telephone bids are accepted and will be executed when possible, although solely as a convenience to customers. Phone bids are accepted only on lots with a low estimate of $500 or greater, and are opened at one half the posted low estimate. Phone bids may be accepted on lower estimate lots but the opening bid required will be $250, regardless of the lot estimate. Absentee bids placed on printed forms directly with our office are executed in the order received, and in the case of identical absentee bids on a lot, the first bid received will be recognized. However, Schwenke Auctioneers will not be held responsible for any errors or omissions, or failure to execute bids accurately. Bidders are encouraged to submit absentee and telephone bid requests 24 hours prior to the auction, and Schwenke Auctioneers reserves the right to decline acceptance of absentee and/or phone bid requests tendered after 5pm on the day prior to the sale. Purchases will not be available to absentee buyers for pick-up during the auction unless arrangements are made prior to the sale. 9. Items may be withdrawn at any time prior to being offered at the auction. 10. Payments accepted are cash, approved checks, money orders, cashier's checks, credit cards and wire transfers. We do not accept debit cards or Paypal. Credit card payments are accepted only up to $2000, unless the purchaser is present in the gallery and the card is swiped. Credit card payments not made on our secure internet payment portal or in person swiped are subject to an additional 3% administrative charge which will be reflected as an increase in the buyer's premium. Split payments (more than one form of payment on a single invoice) are not accepted. Domestic invoices over $2000 must be paid by cash, check or wire transfer. International invoices over $2000 must be paid by wire transfer. Valid credit card information may be required to register to bid, and a deposit may be taken toward any balance due resulting from successful bids. First time buyers must establish bank credit before the auction in order to have "approved check" status, and first time buyers may be required to pay by check or wire transfer. References from other auctioneers may also be required or may satisfy the credit reference requirement. Purchases paid for with non-approved personal/business checks or international bank checks/money orders are not released until seven days from receipt of payment or until payment clears. Wire transfers are accepted with a $25.00 additional wire transfer fee added to the invoice price. PLEASE NOTE THAT SCHWENKE AUCTIONEERS' TERMS AND CONDITIONS TAKE PRECEDENCE OVER ANY TERMS AND CONDITIONS SPECIFIED BY CREDIT/DEBIT CARD ISSUERS IN CONNECTION WITH PURCHASES BY CREDIT/DEBIT CARD. BY BIDDING AT OUR AUCTION YOU SPECIFICALLY ACKNOWLEDGE AWARENESS OF AND AGREEMENT WITH THIS PROVISION OF OUR TERMS AND CONDITIONS. Payment is due within seven (7) days after the sale. If a buyer fails to make payment within ten (10) days after the sale, the buyer's premium increases by 3% and the account will be delinquent. Any buyer credit card on record will be charged the invoice total plus the additional 3% late fee. If no credit card is available, or if a credit card number supplied is invalid or a credit card charge is rejected, Schwenke Auctioneers shall be entitled to do any or all of the following, in its sole discretion: a. After 15 Days - Void any or all purchases covered by the invoice and sell the item(s) to an underbidder or other bona fide buyer without liability to the delinquent buyer and without releasing said buyer from responsibility to pay for any remaining purchases or losses/damages incurred due to nonpayment. b. After 30 Days - File a Civil Complaint against the buyer to recover any balance due plus court fees, interest, storage fees, administrative costs, and any other applicable financial hardship caused to Schwenke Auctioneers and/or the consignor or pursue other collection avenues to recover any and all losses. c. After 45 Days - Re-offer the items for sale, either publicly or privately, and collect any remaining balance owed after such sale from the original buyer, including, but not limited to, the total balance remaining, court fees, interest, storage fees, administrative costs (including those related to re-selling the item(s) and any other related fees). d. Charge interest at a rate of 1% per month throughout the entire frame of non-payment. e. Reject further bidding or consignments by the buyer at any and all future auctions. 11. All purchases are subject to 6.35% Connecticut state sales tax unless the purchaser possesses a Connecticut sales tax exemption number, and provides Schwenke Auctioneers with a valid, fully completed State of Connecticut Department of Revenue Services Sales & Use Tax Resale Certificate. Valid exemption numbers from other states are accepted if accompanied by a fully completed State of Connecticut Department of Revenue Services Sale & Use Tax Resale Certificate and a business card or letterhead. 12. SCHWENKE AUCTIONEERS OFFERS FREE LOCAL PICKUP ON ALL ITEMS AND IN-HOUSE USPS FLAT RATE SHIPPING ON SELECTED ITEMS, IDENTIFIED AS SUCH IN THE LOT DESCRIPTIONS. OTHERWISE, ALL BUYERS ARE ENTIRELY RESPONSIBLE FOR ARRANGING AND PAYING FOR ALL PACKING AND SHIPPING OF PURCHASED ITEMS. PLEASE DO NOT CONTACT SCHWENKE AUCTIONEERS FOR PACKING OR SHIPPING QUOTES OR ASSISTANCE EXCEPT ON FLAT RATE SHIPPING ITEMS, AS WE DO NOT MAINTAIN AN IN-HOUSE SHIPPING DEPARTMENT - ALL OTHER SHIPPING IS OUTSOURCED. Please consider any and all shipping costs before you place an absentee bid or bid live. The value of any item may have no bearing on the cost to ship it and shipping costs will not affect your contractual obligations undertaken by registering to bid. While we do not maintain an in-house pack/ship department, as a courtesy and convenience to our customers we have listed below several shippers you may contact to provide packing/shipping estimates, arrange pickup of your items from Schwenke Auctioneers, and arrange for packing/shipping to your location. A release statement with the name and contact information of your shipper must be emailed or enclosed with your payment to Schwenke Auctioneers before any merchandise can be released. Handling of purchased lots by us is at the entire risk of the Purchaser and we will have no liability for any loss or damage to such items, regardless of the reason or cause. Schwenke Auctioneers List of Third Party Shippers Business and Shipping Center of Southbury 203-264-2240 customer.service@businessandshipping.com The UPS Store, Mansfield, CT 860-477-1444 store6669@theupsstore.com Attn: Cara The Country Postman 845-677-1076 info@countryPostman.com Scott Cousins 978-491-9353 scottcousins22@aol.com (furniture and decorations) Crossland NYC (212) 675-1400 crosslandnyc@verizon.net (East Coast, Midwest,) Capitol City Moving (512) 767-0275 Capitolcitymoving@gmail.com (East Coast, West Coast across 110) U.S. & Beyond Shipping 347-638-6247 info@usbshipping.com (cross country) Art Delivery Service (505) 982-6155 info@ArtDeliveryService.com (cross country art specialists) North Wind Transport Wendy Buckus nwtransport@aol.com (603) 491-5199 (West Coast) Flash Logistics (973) 204-3048 ricky@iflashlog.com (USA) Top Quality Delivery Services 860-379-3424 topqualitydelivery@charter.net (CT, NY, MA) (Large items) Plycon Van Lines 631-269-7000 (long distance -large items) 13. All merchandise purchased must be paid for within seven days and removed from the premises within fifteen days after the auction. See Section 10 regarding payments. Storage charges will accrue at a rate of $10 to $50 per day, depending on the item, beginning fifteen (15) days after the sale. Items left unclaimed for over thirty (30) days will be deemed abandoned. 14. Schwenke Auctioneers adheres to all Federal laws applicable to the sale of items containing materials from endangered or protected animal species, and WILL NOT ACCEPT LIABILITY for the purchase of any item which may include any material including, but not limited to ivory, rhinoceros horn, tortoise shell, coral, whalebone or endangered woods. In the event an item is found to contain any of these protected products, it is THE SOLE RESPONSIBILITY OF THE BUYER to have conducted their own due diligence and to acknowledge and adhere to the applicable terms and conditions of any laws and regulations which apply to purchasing or the importation or exportation of such materials or items. 15. Employees of Schwenke Auctioneers are not prohibited from bidding at the auction. It is possible that through their employment relationship they may have access to information not available to the public. 16. In all instances Schwenke Auctioneers' or the auctioneer's joint or several interpretations of these conditions is final and binding on all bidders, and by placing a bid all bidders acknowledge having read and agreed to these Terms and Conditions.
Locati, LLC online auctions by: