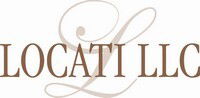 Weekly Auctions of Exceptional Items
Redlands, CA, United States
THE FABULOUS AUGUST 14TH AUCTION!!!
Redlands Antique Auction
TOP RATED
We have over 360 lots of 19th century American & French furniture & smalls, sterling silver, inkwell collection, fabulous Victorian bedroom set with hand painted scenes, mission oak furniture & pottery, Native American items, radio collection incl.: a rare Fada Catalin table top model, huge selection of grandfather & mantle clocks, costume & sterling jewelry, antique santos, huge collection of 18th & 19th century leather bound books, monumentaL Mont Joy art glass vase, African art, & much much more!!!
Auction Details
Preview
Friday August 13th 10 A.M. Until 5 P.M. Saturday August 14th 10 A.M. Until 11:30 A.M.
Terms & Conditions
1. All property is available for inspection by the public the day of the sale as well as the day prior. In many cases particular lots can be examined in advance by private appointment. Prospective buyers are strongly encouraged to examine all property in which they are interested. 2. Buyers are responsible for determining to their satisfaction the true nature and condition of lots they are interested in buying prior to bidding. 3. All property is sold as-is and neither Redlands Antique Auction not the listing agents makes any warranties or representation or any kind or nature with respect to the property, and in no event shall they be responsible for the correctness, not deemed to have any representation or warranty, or description, genuineness, authorship, attribution, provenance, period, culture, source, origin, or condition of the property and no statement made at the sale, or in the bill of sale, or invoice, or in the catalog, or elsewhere shall be deemed such a warranty of representation or an assumption of liability. Condition reports are offered as a courtesy and are typically published in the catalog. The absence of a condition report does not imply that an item is free from defects or restoration, nor does a reference to particular defects imply the absence of others. 4. Payment: Payment through LiveAuctioneers is preferred. Please note you can pay via any major credit card or eCheck (ACH) by clicking the Pay Now button on your LiveAuctioneers invoice. If you choose to pay by credit card, please note that we impose a surcharge of 3% on the transaction amount on all credit card transactions, which is not greater than our cost of acceptance. If you have a card on file with LiveAuctioneers, it will be automatically charged 72 hours after you receive your invoice. If you have not contacted us to arrange payment within 3 days of the time that invoice is sent, we will charge the credit card you used to register for the auction for the full amount listed on your invoice. 5. Buyer registration; prospective buyers must register with Redlands Antique Auction before bidding. Redlands Antique Auction may require identification and financial references in advance of buyer eligibility. Registered bidders accept personal liability to pay the purchase price, including buyer's premium plus any applicable charges. 6. Bidding whether in person, by an agent, absentee, telephone, or internet, constitutes a bidder's acceptance of these conditions. The highest bidder acknowledged by the auctioneer shall be the buyer. The auctioneer retains the absolute right to reject any bid, to withdraw, pass, divide, or combine any lot to advance the bidding at his or her absolute discretion and (in the case of an error or dispute, whether during or after the sale) to determine the successful bidder, to continue the bidding, cancel the sale or to reoffer and sell the lot in question. 7. Absentee, telephone , and internet bidding is offered by Redlands Antique Auction as a convenience to clients and Redlands Antique Auction does not accept liability for errors or failure to execute such bids. Absentee and telephone bids must be recognized by Redlands Antique Auction prior to auction. These types of bids need to be submitted at least by the day before the auction or they will not be able to be executed. For Redlands Antique Auction to execute a telephone bid the auction item must have a starting bid of $500 or more. If said item has a starting bid of less than $500 then an absentee bid can be submitted. When identical absentee bids are submitted that become the highest bid at the auction the first bid received shall be accepted as the winning bid. Telephone bidders are encouraged to leave minimum bids in case of technical failure. Internet bidders are subject to an additional buyer's premium as noted below. 8. The buyer agrees to pay the sum of the hammer price plus buyer's premium, plus any applicable sales tax. Buyer's premiums are calculated as follows: Floor, telephone, or absentee bidding is 18% of the hammer price. Bidding through the internet platform is 23% of the hammer price. 9. All sales are final, notwithstanding other terms mentioned, refunds shall be given at Redlands Antique auction sole discretion. Refunds requested on the grounds of authenticity must be made within 7 days of the auction and be accompanied by a supporting written statement from a recognized authority (defined as a person who has authored, edited, or substantially contributed to a monograph on the artist, a person who has curated, organized or substantially contributed to a solo exhibition on the artist, a person who has represented the artist's estate or someone who has represented or who has worked closely with the artist while they were alive. Dealers, appraisers, and representatives from other auctions do not qualify as authenticators. 10. Redlands Antique Auction does not guarantee the working condition of any mechanical or electrical items including watches, clocks, lamps, musical instruments or any device that has an electrical or mechanical moving nature. Buyer is advised to check for themselves the condition of these items. 11. A buyer's responsibility is to carefully examine any jewelry items of potential interest. This applies to all items sold at Redlands Antique Auction. Gemstone weights & color, silver & gold weights and any sizes pertaining to any jewelry or silver item are approximate. We strongly suggest that these types of items should be examined in person. 12. Buyers are encouraged to remove purchased items from the sale site the day of the auction. Packing materials and labor are provided free of charge the day of the auction. Items must be removed within one week (7 days) after the auction. Any left items will be moved to an off-site storage facility for pickup. A storage fee will be charged $10.00 per item per day. Items left over 30 days will be considered abandoned property and will be resold. 13. Buyers are responsible for arranging their own shipping estimates and deliveries. Redlands Antique Auction assumes no responsibility for acts of omissions in such packing or shipping by other packers or shipping by other packers or carriers, even if recommended by Redlands Antique Auction. Nor does Redlands Antique Auction assume any responsibility for any damage.
Autopay
If you have not contacted Redlands Antique Auction to arrange payment within 3 days of the time that invoice is sent, we will charge the credit card you used to register for the auction for the amount of your invoice.
Locati, LLC online auctions by: