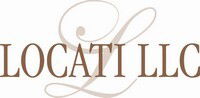 Weekly Auctions of Exceptional Items
Upcoming Auctions
Reviews
Past Auctions
Record Results
Upcoming Auctions from Locati, LLC
Bidder Reviews for Locati, LLC (187)
8 Latest ReviewsSee All
Dennis
Philadelphia, Pennsylvania
Great Place To Buy From
I can't say enough about this place. Extremely friendly, knowledgeable, people. Everything is described accurately. Can't wait to see what there going to have next time.
Sally
South Palm Beach, Florida
Jamison
Bryn Mawr, Pennsylvania
Highly Recommended
The owners are very courteous, knowledgeable, and professional. This is an excellent auction house.
David
Virginia Beach, Virginia
Chris
Lewisberry, Pennsylvania
They are very nice to work with and are thoroughly knowledgeable.
We've been fans for years! Super nice family. Honest descriptions. Open-house viewing is always looked forward to, and I appreciate being able to pickup our items after the auction closes.
Lori
Schaefferstown, Pennsylvania
Fun, interesting, never disappointing!
Love the variety and overall experience. Michael and Melissa are wonderful to meet annd listen to. Looking forward to the next auction as soon as one ends.