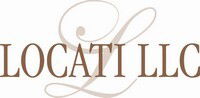 Weekly Auctions of Exceptional Items
Upcoming Auctions
News
Reviews
Past Auctions
Record Results
Upcoming Auctions from Locati, LLC
Locati, LLC has no upcoming auctions.

Follow this

auctioneer to hear about new auctions.
Bidder Reviews for Locati, LLC (264)
8 Latest ReviewsSee All
Stephen
Vacaville, California
Onur
Lancaster, Pennsylvania
They know their stuff
Good knowledge good prices good service Nice people to do business with highly recomend
Richard
Levittown, Pennsylvania
I of the top auctions in Philadelphia area by far.
I always buy from Locati auction. I consider them the best in my area for sure. Easy pickups and great photos and inquiry help. Michelle is the best. Thank you.
Stephen
Oldwick, New Jersey
DAVID
Allentown, New Jersey
Professional and friendly
Purchased several nice items in recent auction. Nice people to deal with.
Courtlandt
Philadelphia, Pennsylvania
Helen
Charlottesville, Virginia
Super Customer Service and Great Pieces
I've bid with Locati for years, and they have always proven to be ethical, reliable, and knowledgeable. They are also extra helpful in dealing with pickups and other post and pre-auction related customer needs.