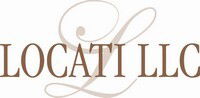 Weekly Auctions of Exceptional Items
Upcoming Auctions
Reviews
Past Auctions
Record Results
Upcoming Auctions from Locati, LLC
Bidder Reviews for Locati, LLC (296)
8 Latest Top ReviewsSee All
Stan
Williamsburg, Virginia
Kamran
Fairfield, Connecticut
Jan
Narberth, Pennsylvania
Michelle
Cramerton, North Carolina
Excellent service
Excellent service and very nice. Also, the packaging for shipping was very carefully done and the item arrived safely.
How smooth is the transaction, is the main issue.
I am buying more than average person on antique auctions. When some one ask me a question: how satisfied you are with whole process? I say very good, because I do not remember details of the transaction. This is what I can say about dealing with Locati auction house. Everything went so smoothly I do not remember details. On the other hand I have bought glass in Europe last December. It did not come and we have May. This one is hard to do not remember.
William
Red Hook, New York
Terrific experience
Stress-free all the way around. Highly recommended auction house.
Best people to deal with
Very honest and cooperative owners and employees. + + + + +. I have dealt with them many years and they are superb. I bought some very good pieces from them.
David
Drexel Hill, Pennsylvania
Great company, great people
These are people as knowledgeable as they are kind. A pleasure to buy from them!